A Zimbabwean gold smuggler Tashinga Nyasha Masinire who was intercepted at O R Tambo on Sunday had reportedly resigned from being the driver of Zimbabwe Miners Federation President Henrietta Rushwaya.
Masinire had gold bars worth US$700 000 and Rushwaya has posted Masinire's alleged resignation letter which states that he stepped down from his post in 2020. The letter reads:
_28 August 2020_

_Attention: Ms. H. Rushwaya_

_1 Garlake Close Gunhill Harare_

_RE: Resignation letter_ 

_I am hereby tendering my resignation from the post of driver with Immediate effect have decided to pursue other avenues in III e. I thank you for the opportunities._ 

_Regards_

_Tashinga N Mosinira_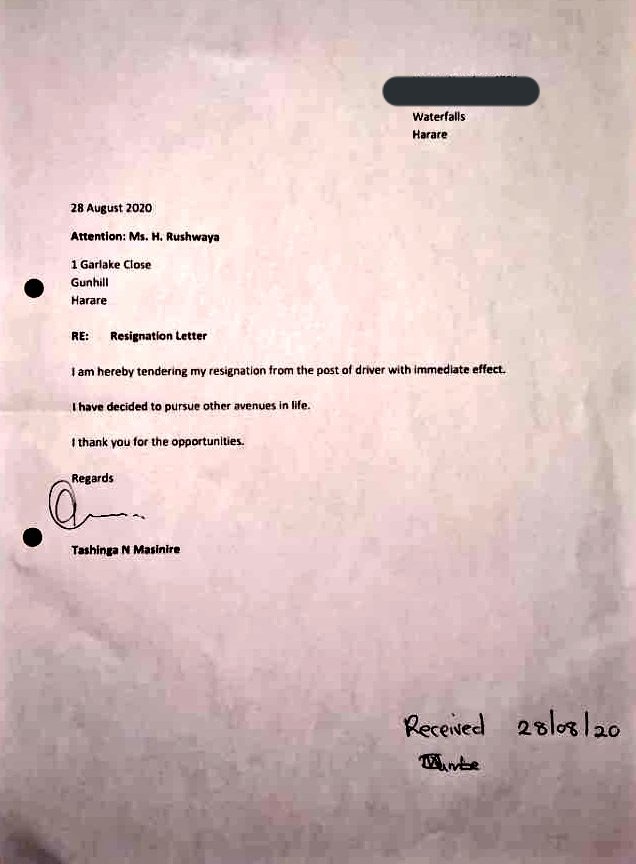 Following reports that the gold smuggler had links to Rushwaya, observers concluded that the gold probably belonged to the Zimbabwe Mining Federation president.
This was mainly because Rushwaya was in October 2020 arrested for allegedly trying to smuggle 6kgs of purified gold to Dubai via Robert Gabriel Mugabe International Airport.
More: Pindula News