The Zimbabwe Republic Police has released the rest of the names of victims of a fatal road traffic accident that happened on 27 December at the 130KM peg along Harare-Nyamapanda road. 
Seventeen people perished in the accident. Below is the list of the rest of the names of the victims.
Anashe Rutsito (3),
Malcom Rutsito (3),
Simbarashe Mapuranga,
Audrey Mavhunga (30),
Tawanda Chikuza (2),
Makomborero Rutsito (13),
and Takudzwa Charuva (26) all from Mutoko;
Paidamoyo Dzikamidzi (33) and
Prosper Karimupfumbi (26) from Mudzi, and
Grace Madzinga (30) of Kadoma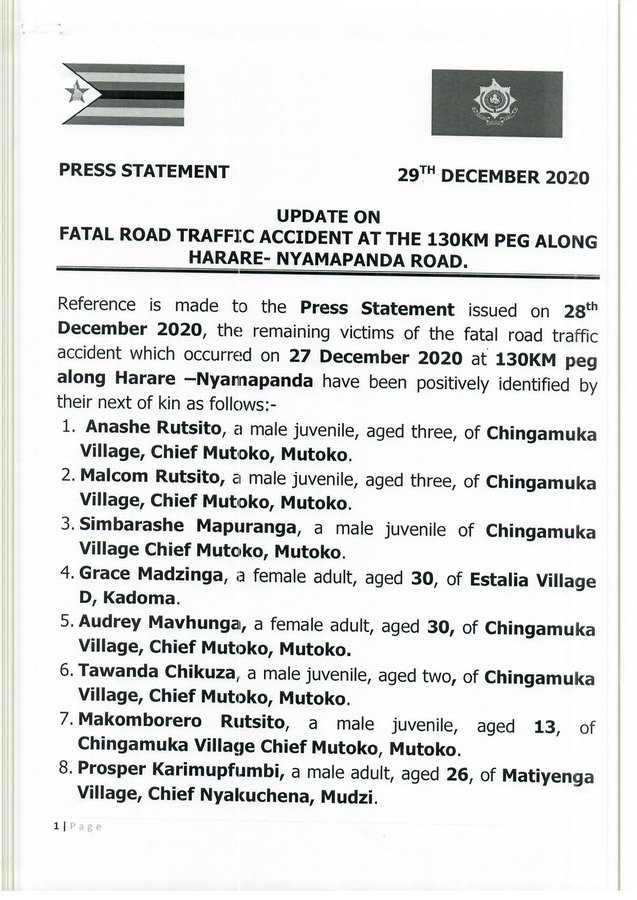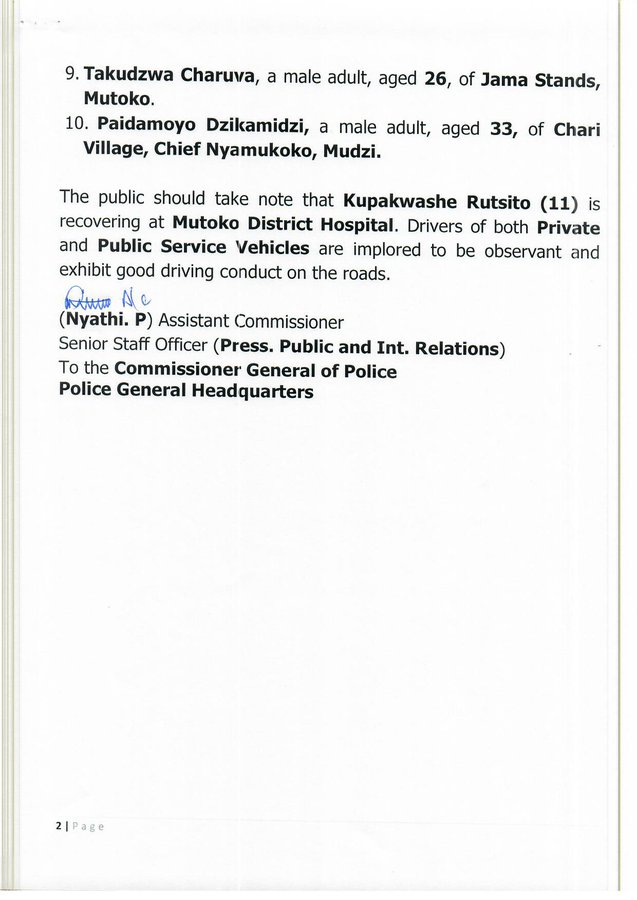 In a statement, National Police Spokesperson Assistant Commissioner Paul Nyathi also noted that Kupakwashe Rutsito (11) is recovering at Mutoko District Hospital.
It was earlier reported that he had also died in the accident.
Police earlier reported that a white Isuzu KB Double Cab which was travelling towards Murewa had a head-on collision with a white BMW vehicle going in the opposite direction.