Zimbabwe is among nine countries who voted against the United Nations General Assembly's Resolution IV on the Situation of human rights of Rohingya Muslims and other minorities in Myanmar.
Belarus, Cambodia, China, Laos, Myanmar, Philippines, Russia and Vietnam, like Zimbabwe voted against.
134 voted in favour whilst 28 abstained.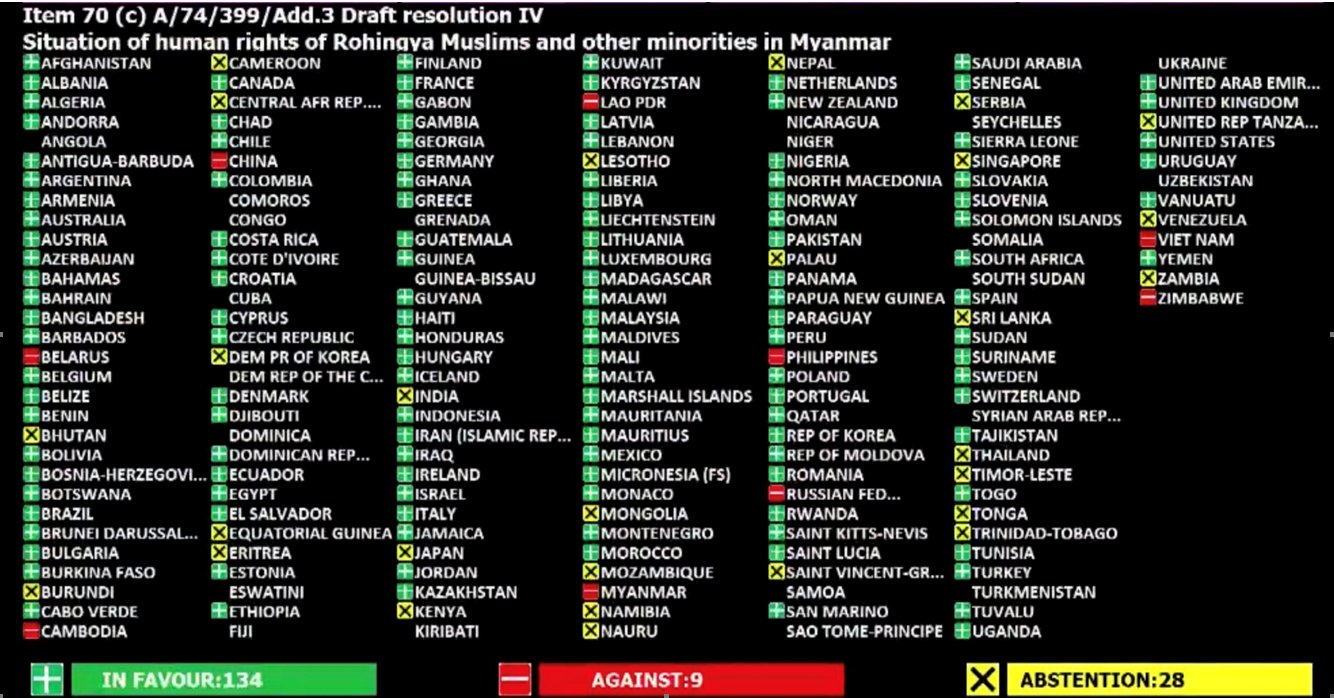 The United Nations says that Rohingyas have been among the most persecuted groups under Myanmar's military regime, with the Kachin, who are predominantly U.S Baptists, a close second.
The UN states that Rohingyas are one of the most persecuted groups in the world.
More: Kenneth Roth