President Emmerson Mnangagwa on Saturday said that he communicates with Former President Rober Mugabe at least once a week and described their relationship as "cordial".
Mnangagwa said this in an interview with ZBC News at State House on Saturday afternoon. The full interview shall be broadcast on the eve of Independence Day which falls on April 18.
Meanwhile, ZBC News reports that Mugabe is in Singapore where he is receiving medical attention.
- - - Buy NetOne, Telecel Airtime on WhatsApp using EcoCash.
Send the word Airtime to +263 714 815 229
No extra charges. - - -
Permanent secretary in the Ministry of Information, Media and Broadcasting Services Ndavaningi Mangwana tweeted:
Former president Mugabe and I communicate at least once a week. He is the found father of this nation. He was our commander during the Liberation Struggle. Nothing will ever stand in the way of that…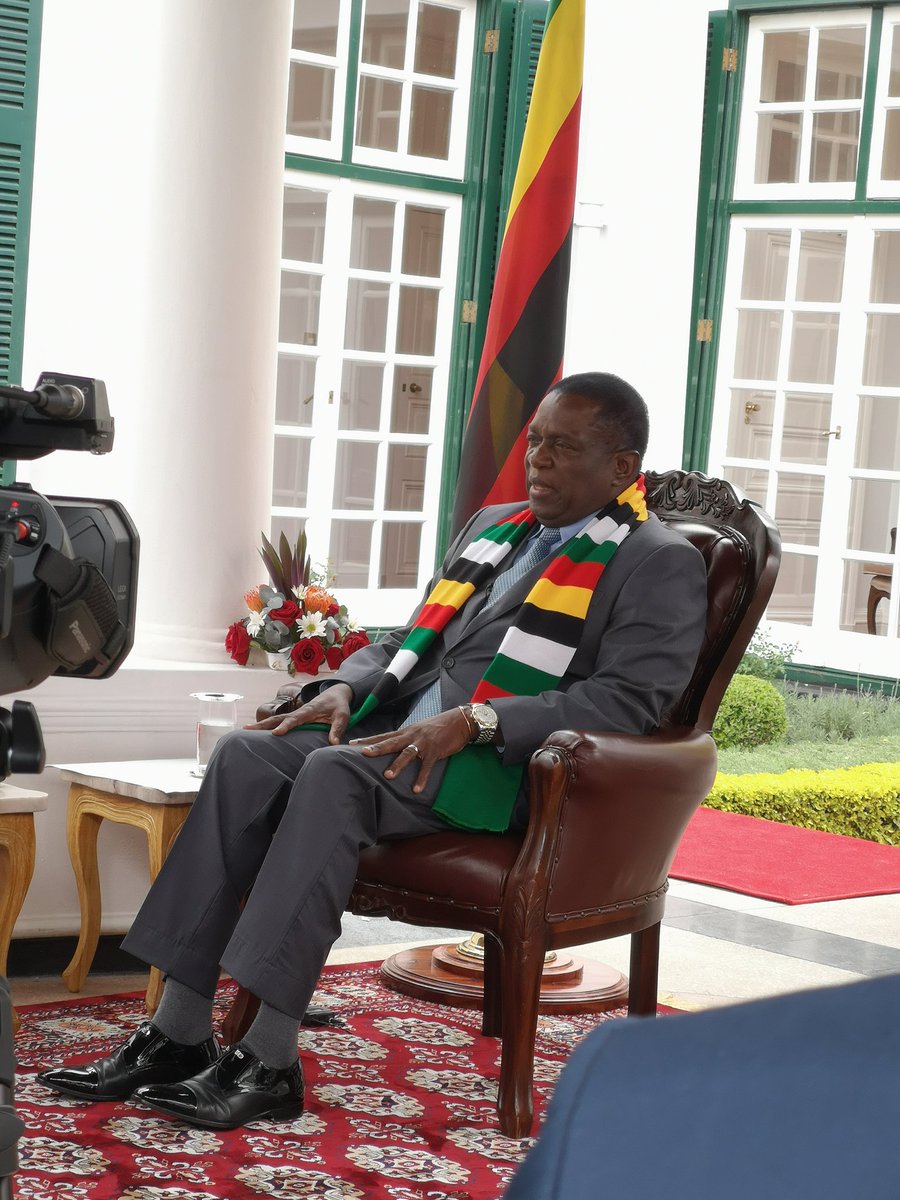 Related: