The former and longest-serving coach of the Zimbabwe national netball team, the Gems, Ledwin Dondo has died aged 74.
The decorated administrator and netball coach died at Westend Hospital in Harare.
She is fondly remembered for helping to set up structures for organised netball in the country, forming the Netball Super League in 1993 together with Eva Chirwa.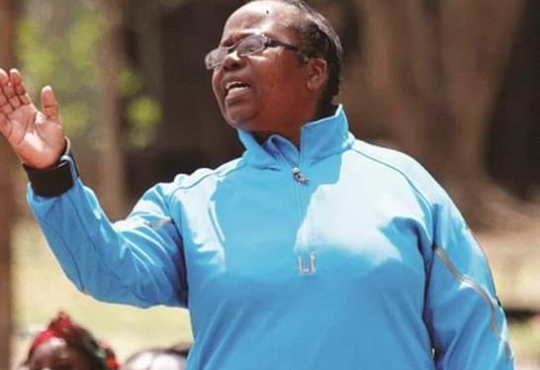 Meanwhile, former Gems captain, Perpetua Siyachitema, has paid tribute to the late netball coach describing her as a mother who was always there for the players. Siyachitema said:
_I started working with Mai Dondo in 2010 as my coach. Then, in 2017/2018, she was the team manager but still, to me, I didn't see a manager or coach but a mother._

_I can say we have lost a mother, not a team manager, not a coach._

_Whenever we were in camp, in the morning when we woke up to go for our morning jog, the first thing we would do was pray, when we were going to sleep, we would pray._

_She used to say pray for yourself and there was a duty roaster to make sure that every one of us would get the chance to pray, when we were in camp._

_She was a manager, of course, but she treated us like her own kids, even when we had problems, sometimes you would think that I am in trouble, but she would take it lightly and talk to you like her own child._
Dondo held a number of portfolios in netball, she was the Zimbabwe Netball Association president from 1996 up to 2002 after taking over from Chirwa.
Dondo holds the record of longest-serving coach in the country and the region as she coached the national team from 2000 up to 2017.
In 2018 Dondo was appointed the Gems team manager and played a key role in the team qualifying for the World Cup in Liverpool in 2019.
More: Pindula News; The Herald