United Kingdom-based Zimbabwean preacher, Mr. Uebert Angel has been appointed Zimbabwe's Honorary ambassador to an undisclosed nation or organisation.
Reports about the appointment started spreading when exiled former cabinet minister, Professor Jonathan Moyo tweeted an alleged "draft programme for the special diplomatic training course for Ambassador Uebert Angel and his team" on his duties as a diplomat and diplomacy in general.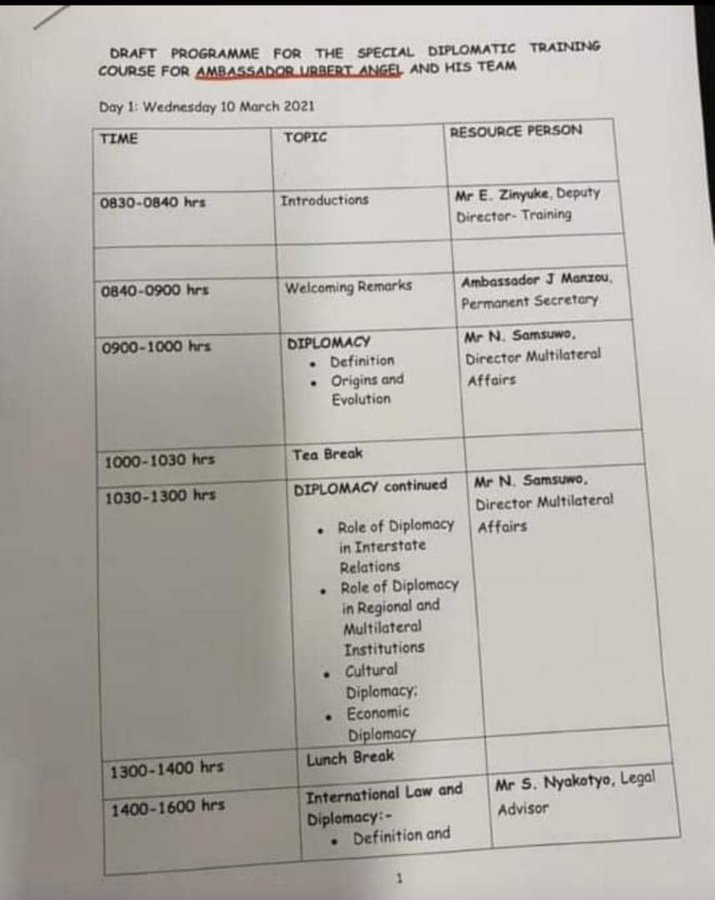 Pindula News contacted a senior official in the Ministry of Foreign Affairs and International Trade who emphasised anonymity and the official said they were also not aware of the development. The source said:
We are not aware of the appointment, we're also seeing the report on social media. We know nothing about it.
The response is typical of responses that have in the past been given by government officials who do not want to pre-empt, deny or verify some rumours.
Pindula News also spoke to a Zimbabwean ambassador (name provided but withheld) who said it was possible but it only means that Mr Angel was representing Zimbabwe's not as a political diplomat. The diplomat said:
But you know that there are what we call public relations ambassadors like sports ambassadors, health ambassadors, religious ambassadors. All these are just mere brand personalities so honored to play a role in promoting the country's image.
One such ambassador is Tino Kadewere, a Zimbabwean international footballer who plays for French Ligue 1 giants Olympique Lyonnais popularly know as Lyon.
This response was in sync with a tweet by the Secretary of Information, Nick Mangwana who suggested Mr Angel was appointed Zimbabwe's goodwill ambassador. He said:
There are many different types of Ambassadors such as; -Ambassador at Large -Roving Ambassador -Goodwill Ambassador -Ambassador Plenipotentiary Etc Goodwill Ambassador has a very nice ring to it. I like it
We also contacted an official in the office of the President (OPC) who said such appointments are only known to the public and other ministries once they have been made public adding that the office of the President is the only source of such information.
The official said if Mr. Angel had been appointed the Ambassador of Zimbabwe, state-run publications like The Herald should have published the story already.
The source added that if there are such developments, President Emmerson Mnangagwa and a few people close to him are the custodians of such information and it is likely the information will not be released until the announcement has been made.
From the alleged orientation program that Professor Jonathan Moyo posted on Twitter, it is apparent that Mr. Angel has no required academic background.
The program suggests the orientation will cover issues such as "Definitions of International Law and Diplomacy," a phenomenon that is covered by first-year Political Science students.
A number of people who responded to the report that Mr. Uebert Angel formerly Uebert Madzanire said he was not qualified for the post because he lacked the qualifications and also because he was not upright, morally.