Shawn Corey Carter, known professionally as Jay-Z, an American rapper, songwriter, producer, entrepreneur, and record executive who is regarded as one of the greatest rappers of all time is seen in the picture below standing in front of an art piece by Zimbabwean artist Moffat Takadiwa at his RocNation offices in LA.
Moffat Takadiwa was born in 1983 in Karoi, Zimbabwe. He graduated with a BA Honours from Harare Polytechnic College, Zimbabwe in 2008 and started working with found materials due to the lack of available "conventional art materials" during difficult times in the city.
His success in this medium as a vehicle for addressing material culture, spirituality and the environment has seen him become a leading figure within the post-independence generation of artists in Zimbabwe. He has exhibited extensively across major institutions in his country as well as internationally.

The self-crowned "spiritual garbage man", whose earthly home finds him based in Harare, is known for his striking wall sculptures and installations painstakingly created from things he finds lying around, including spray-can canisters, perfume bottles, dishwasher tops and toothpaste tubes.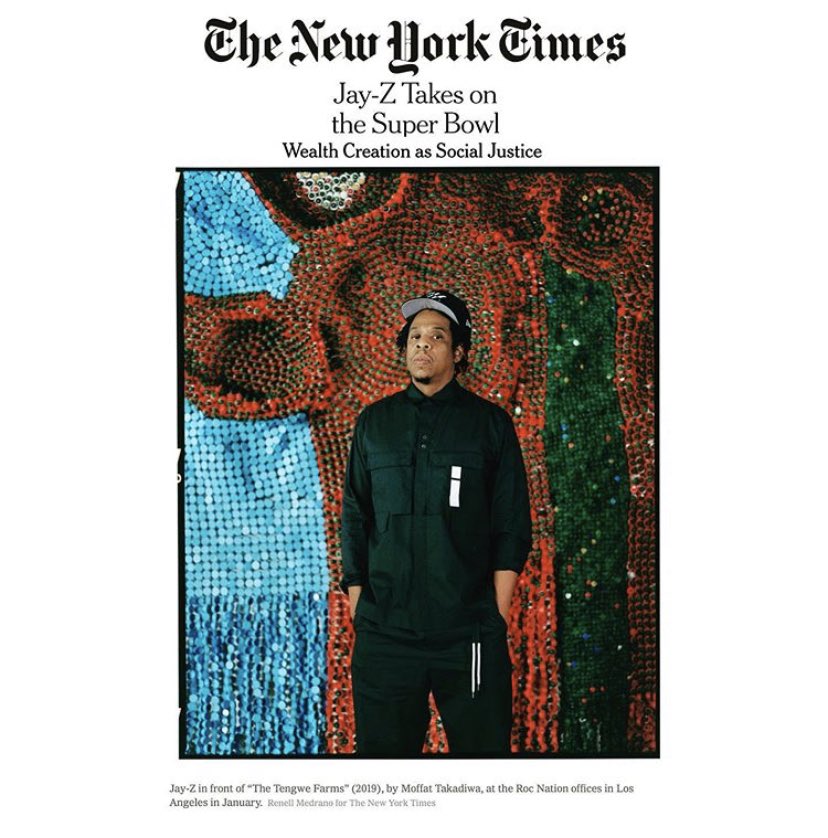 Some of Moffat's work.