The prices of meat like those of any other commodity in Zimbabwe have been increasing over the past twenty-four months.
This is happening when the salaries of workers across sectors have reportedly remained stagnant.
The situation has become serious to an extent that during a Cleanup campaign held in Kuwadzana, a suburb in Harare, residents told President Emmerson Mnangagwa that they wanted meat but they cannot afford it.
The picture painted is a strong redolent of how the Biblical Israelites approached Moses over meat and garlic when they were in the wilderness on their way from Egypt to Canaan.
See the prices of T-borne from a local shop in the picture below.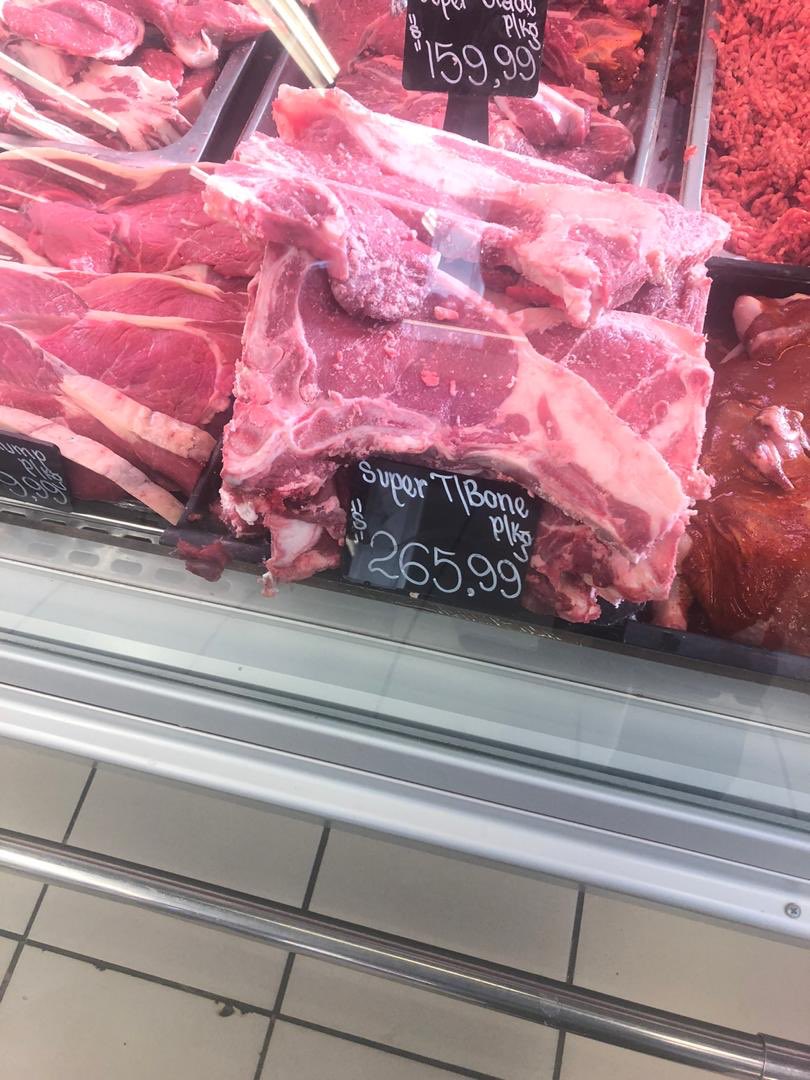 More: Dhara Blessed Mhlanga