Zimbabwe Republic Police have issued a statement confirming the arrest of six suspected members of machete gangs over the murder of police officer Constable Hokoyo.
We present the statement in full below.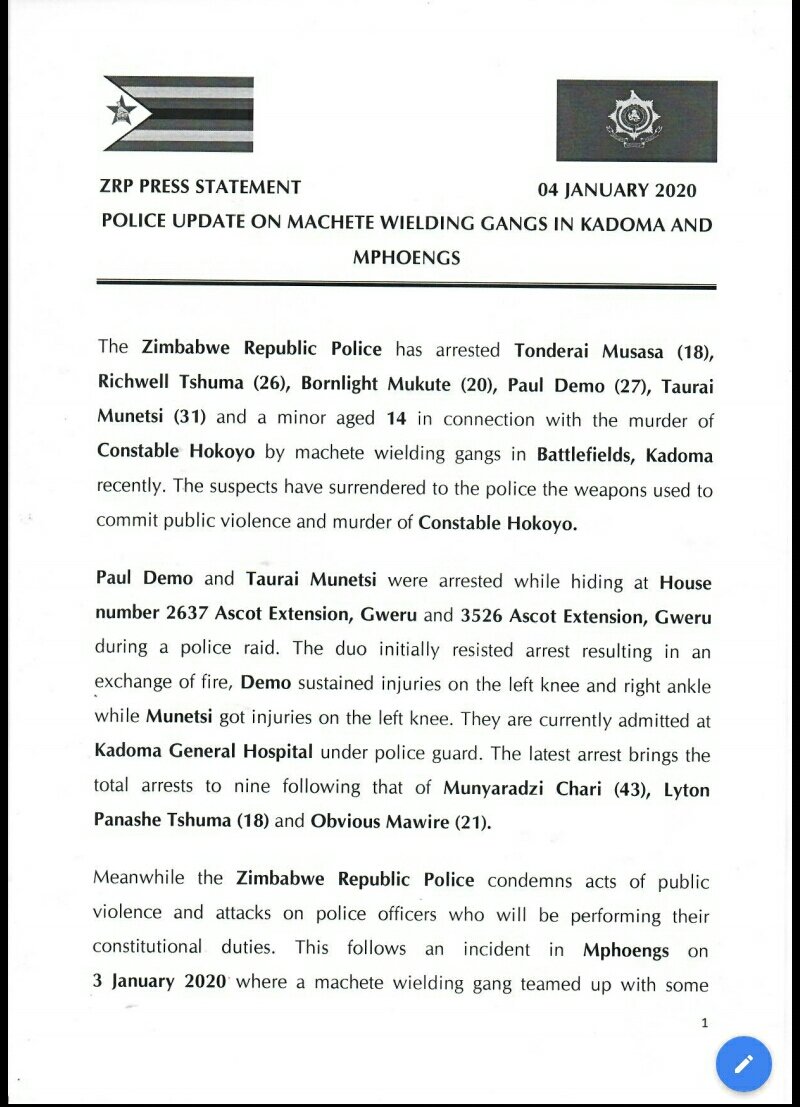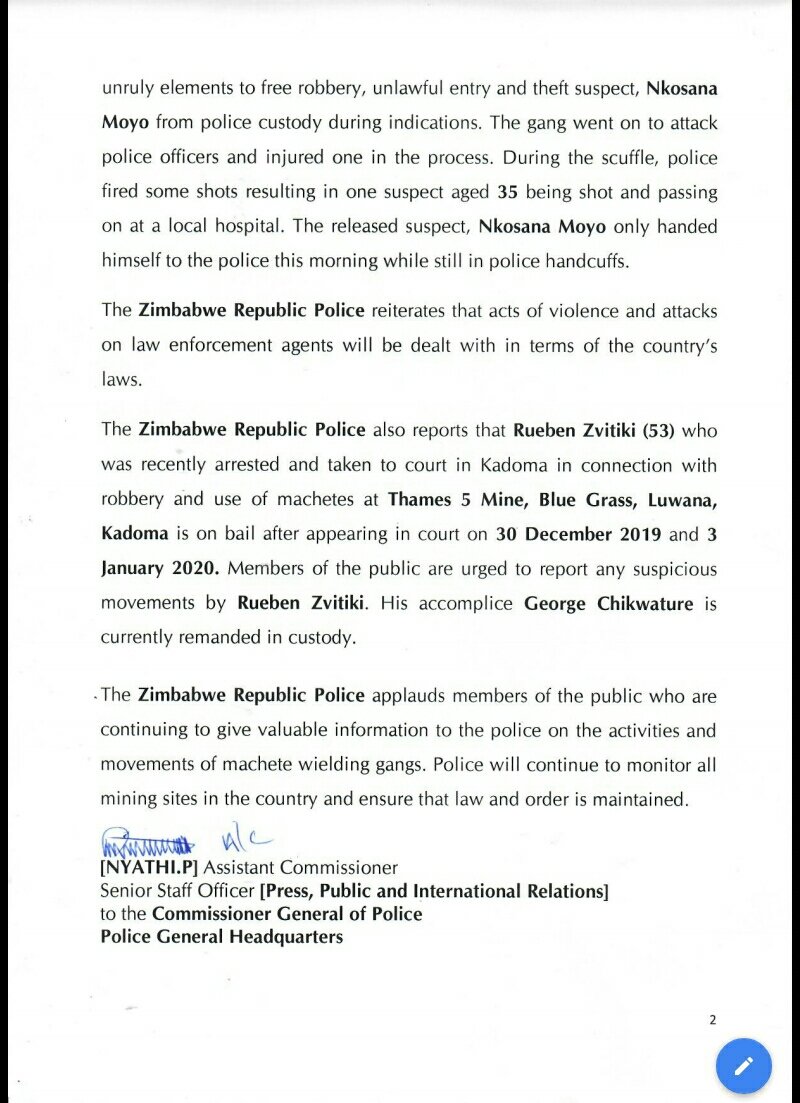 ---
Quick NetOne, Telecel, Africom, And Econet Airtime Recharge
If anything goes wrong, click here to enter your query.