The Reserve Bank of Zimbabwe has released the specimen for the new $2 and $5 dollar notes which shall be introduced next Monday.
According to the central bank, the security features on the news are as follows:
1. Visually impaired recognition feature
2. Latent image showing the denomination
3. Optical variable ink with colour shift from gold to green
4. Security thread with "RBZ" Watermark with highlighted "RB7"
5. See-through Zimbabwe Bird on either side which is in perfect register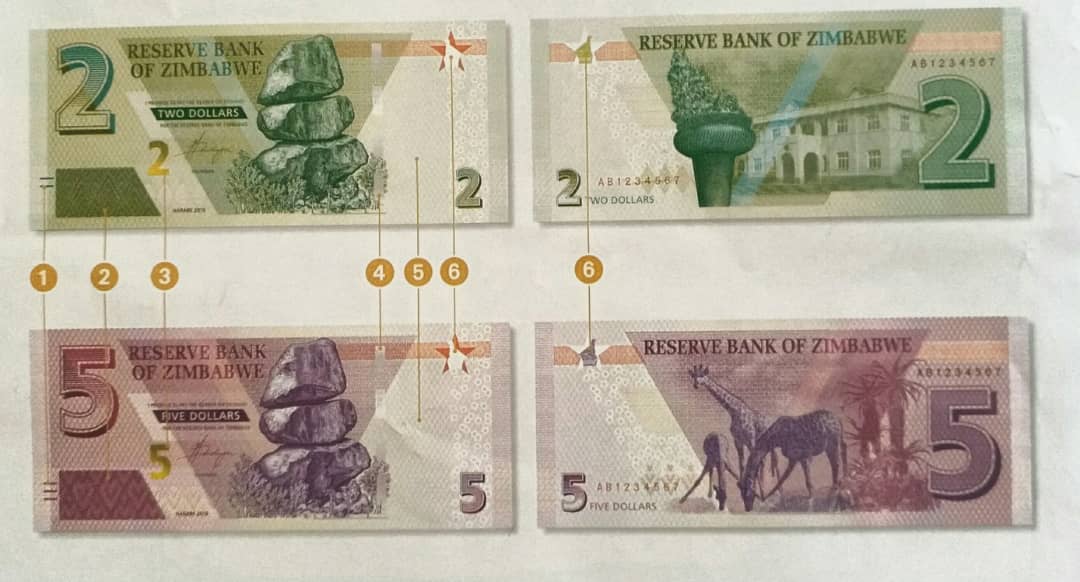 More: iHarare
---
Quick NetOne, Telecel, Africom, And Econet Airtime Recharge
If anything goes wrong, click here to enter your query.