ZIFA has released a letter purportedly written by Bulawayo City Council in which the city fathers indicated that Barbourfields, Bulawayo could not be used for the Zimbabwe-Botswana 2021 Africa Cup of Nations Qualifier match on the 15th of this month.
The development comes after Bulawayo City Council has denied involvement in the changing of the match's venue from Barbourfields, Bulawayo to the National Sports Stadium, Harare.
ZIFA spokesperson Xolisani Gwesela on Tuesday told The Herald that ZIFA was surprised with the statement which Bulawayo City had issued. He added:
We have a letter from their office and what they are saying in their statement and what is in the letter are different.
See the letter below written by Bulawayo City to ZIFA.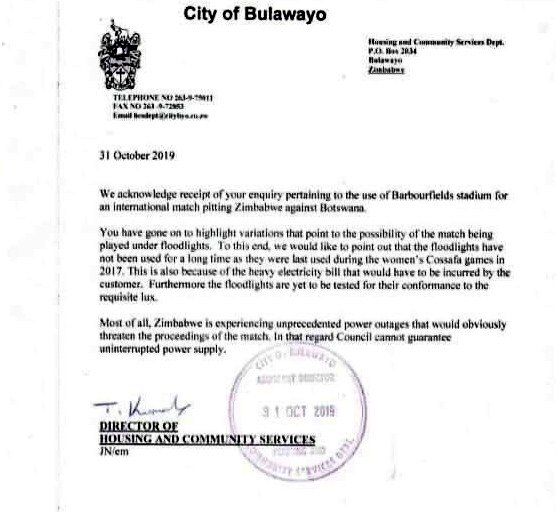 Below is the statement by the local authority denying involvement in the matter.