The Ministry of Information has on Twitter posted and deleted a statement which some have described as heartless. The tweet was in response to Zimbabwe Hospital Doctors Association (ZHDA) acting spokesperson, Dr Mthabisi Bhebhe's tweet which expressed concern over the dismissal of 81 doctors over the snub of a hearing. Bhebhe had said:
Day 62

Our Principals have no respect for medical doctors in Zimbabwe because their doctors are in China & Singapore.

Yesterday they summarily dismissed 81 doctors for demanding a living wage.

We have been called STUDENT DOCTORS, LABOURERS, MHESVAMIKONO for asking a fair wage
In response, the Ministry of Information allegedly said:
Zvanzwa butter zvima doctor izvozvo (those doctors have been given what they deserve). Let those killer doctors go and work for the equally satanic @usembassyharare. We don't want any heartless doctors near our hospitals. Good riddance!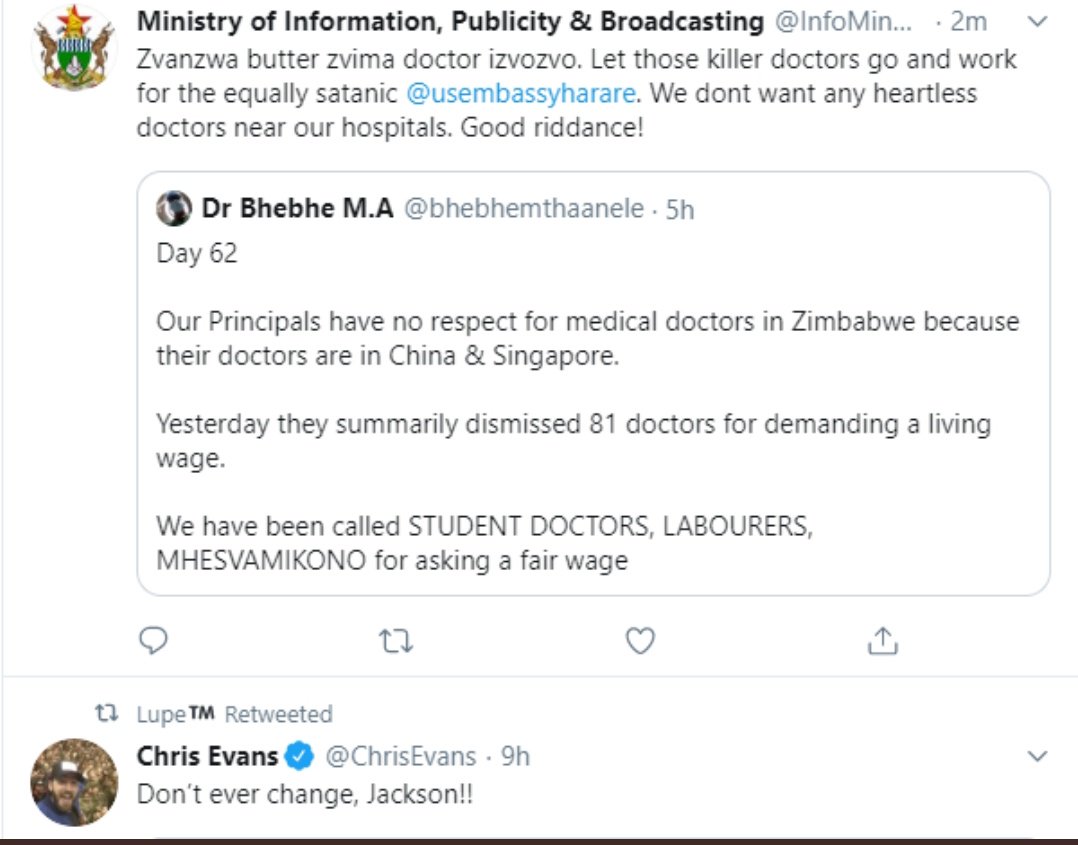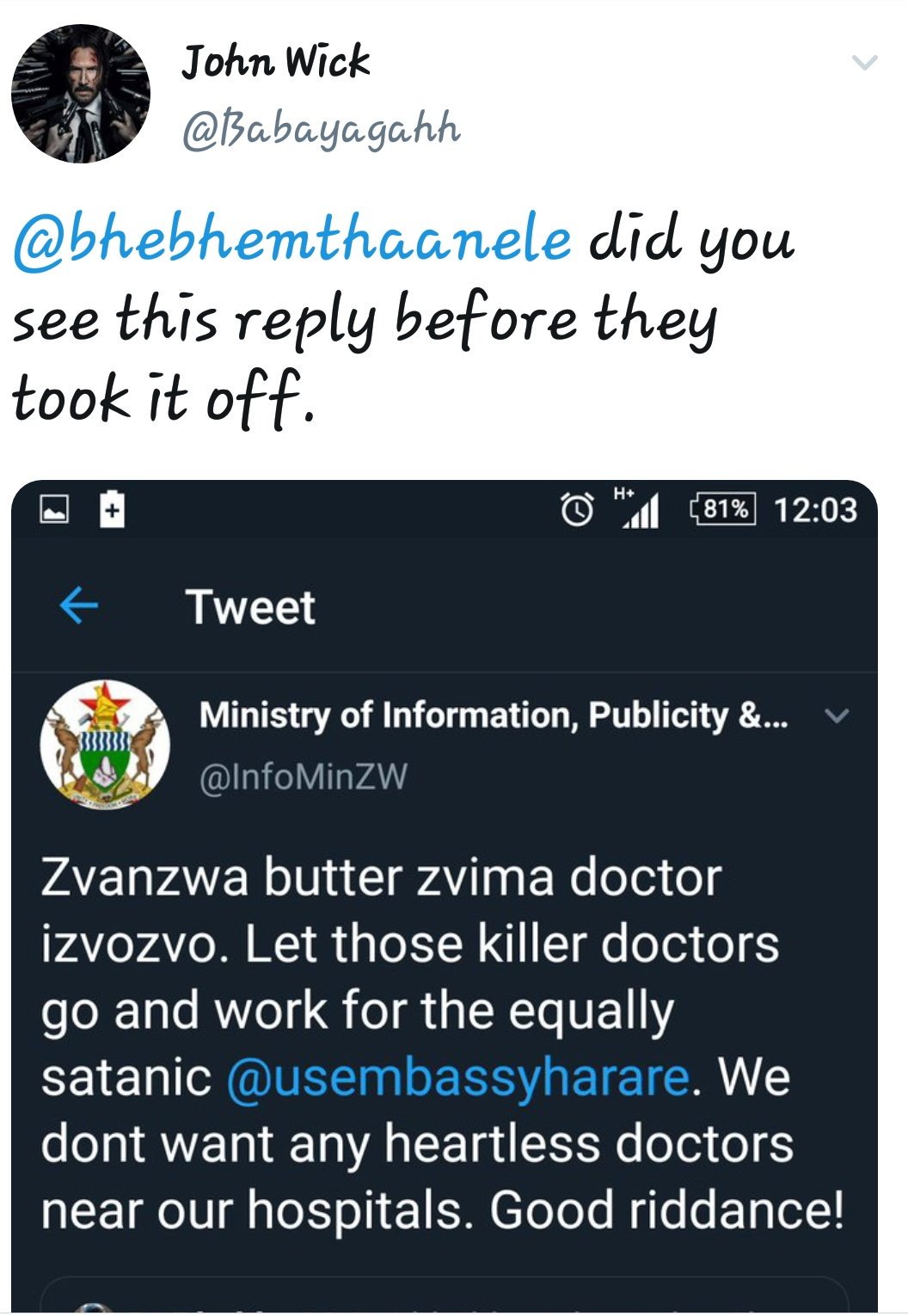 More: Dr Mthabisi Bhebhe
---
Quick NetOne, Telecel, Africom, And Econet Airtime Recharge
If anything goes wrong, click here to enter your query.