Medical students at the University of Zimbabwe have unanimously agreed not to attend the graduation ceremony scheduled for Friday 20 September. They said that the missing president of the Zimbabwe Hospital Doctors Association was one of their own since he is a medical doctor and also a student expected to graduate with the National University of Science and Technology (NUST) this year.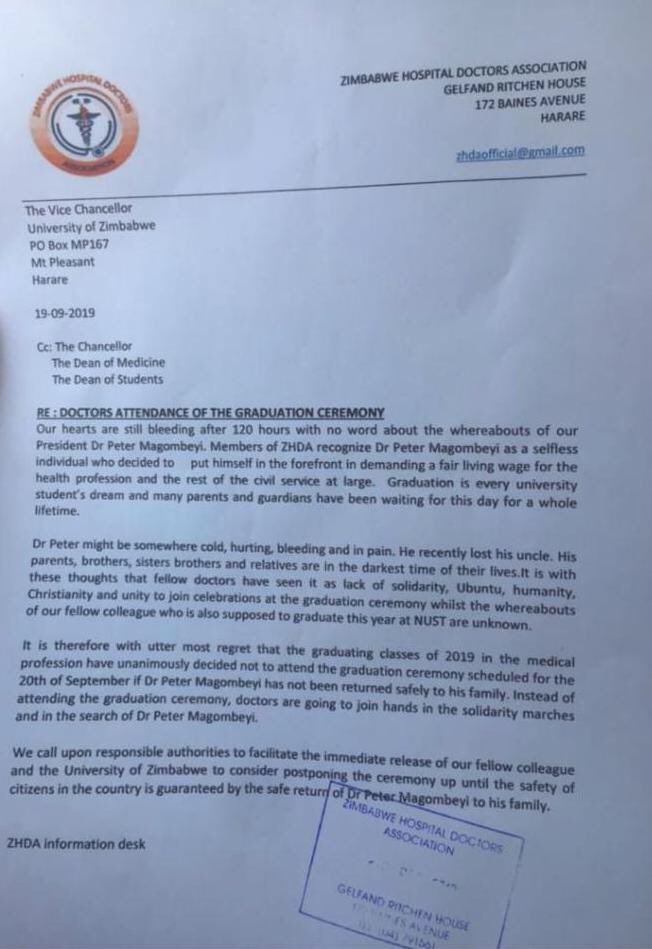 ---
Quick NetOne, Telecel, Africom, And Econet Airtime Recharge
If anything goes wrong, click here to enter your query.