Use EcoCash to buy NetOne & Telecel airtime online. Tap here
Zambia's Permanent Secretary in the Ministry of Tourism and Arts, Howard Sikwela has instructed the Zambia Tourism Agency to correct the misconception that the Victoria Falls is located in South Africa, and not just Zambia and Zimbabwe.
There has been a misconception with some people in the developed countries concerning the location of the Victoria Falls, one of the seven natural wonders in the world. Victoria Falls attracts thousands of tourists annually.
He said the Victoria falls is found in Zambia and Zimbabwe.
Reverend Sikwela made the remarks in Livingstone, a Zambian city located in close proximity to the mighty waterfalls at a media briefing to mark the Irish Festive of Saint Patrick's Day celebrations.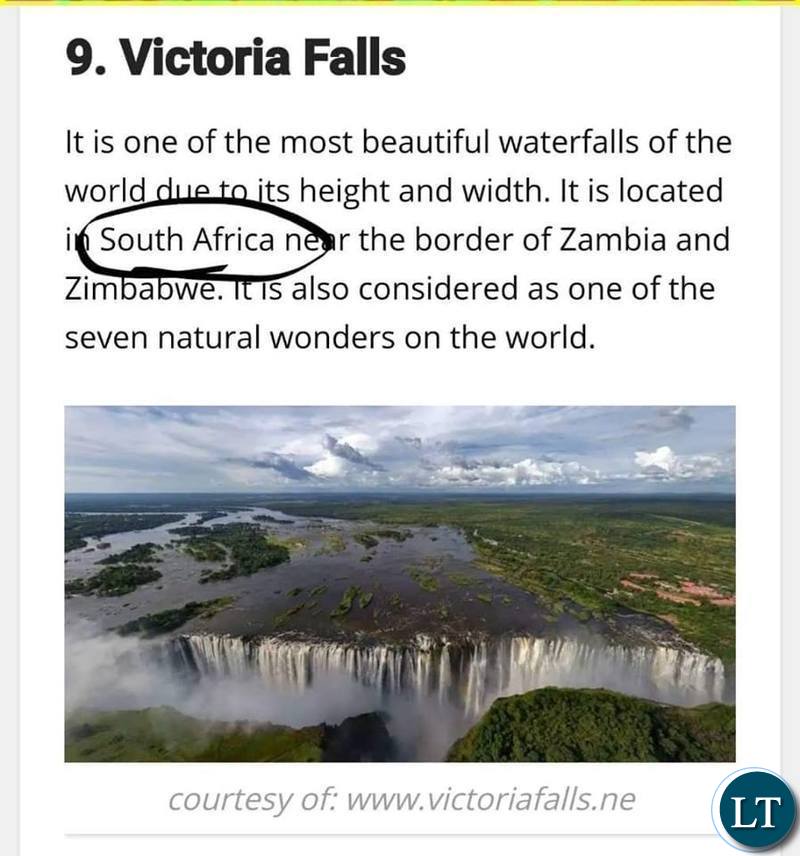 More: Lusaka Times
Victoria Falls is a name of the resort town located in the Matabeleland North Province of Zimbabwe and named after a big waterfall. The town is located on the eastern border which separates Zimbabwe from Zambia. Before the colonization of Zimbabwe by the British, present-day... Read More About Victoria Falls
---
Quick NetOne, Telecel, Africom, Econet Airtime Recharge
WhatsApp Discussions
Click to subscribe to a Pindula WhatsApp Group:
https://chat.whatsapp.com/HZWm6EF4MMsFo3ZpFvB16Q

If you find the group full, please notify us on +263 777 707 852 and we'll update the link.