Zambia's Permanent Secretary in the Ministry of Tourism and Arts, Howard Sikwela has instructed the Zambia Tourism Agency to correct the misconception that the Victoria Falls is located in South Africa, and not just Zambia and Zimbabwe.
There has been a misconception with some people in the developed countries concerning the location of the Victoria Falls, one of the seven natural wonders in the world. Victoria Falls attracts thousands of tourists annually.
He said the Victoria falls is found in Zambia and Zimbabwe.
Reverend Sikwela made the remarks in Livingstone, a Zambian city located in close proximity to the mighty waterfalls at a media briefing to mark the Irish Festive of Saint Patrick's Day celebrations.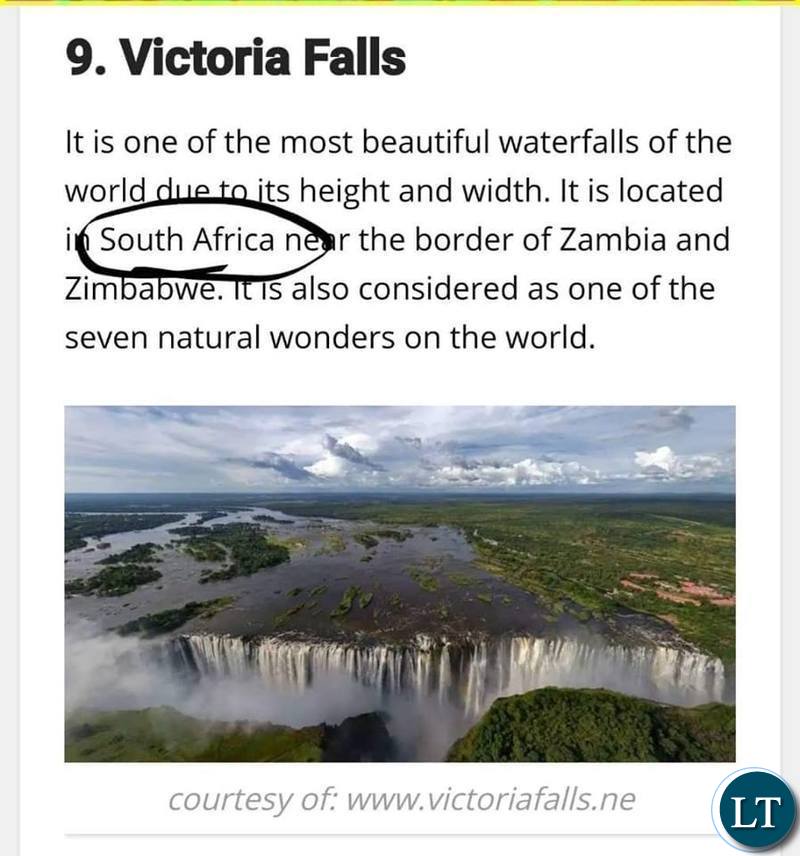 More: Lusaka Times