Zimbabwe's Secretary for Information, Nick Mangwana has said reports circulating on social media suggesting that the ruling ZANU PF will host Valentine's Dinner are "not even true." The flyer read:
ZANU-PF Valentine Gala Dinner Prices:

To sit next to Emmerson illnangagwa- LS$2.2m

To sit next to Constantine Chiwenga – US$2. 1 m

To sit next to Nick Mangwana & Goerge Charamba – US$95 000.

To sit next to Victor Matemadanda & other politburo members – US57 500.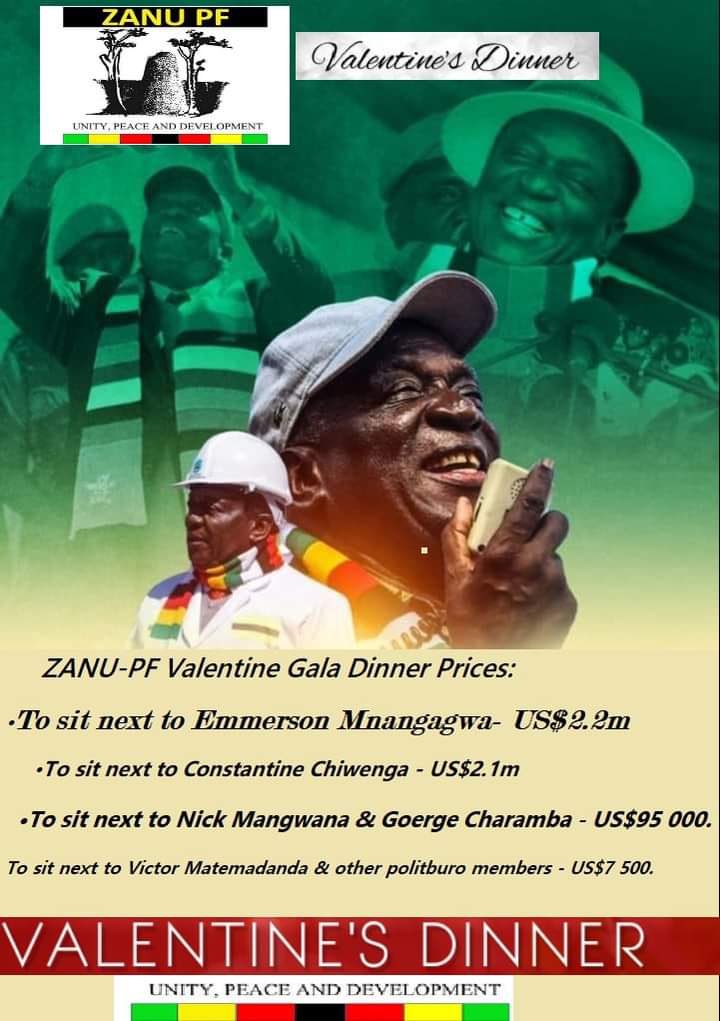 Commenting on the flyer, Mangwana said:
It's not even true. I am not your tasty eye candy. Spend your Valentines with yours.
Meanwhile, you can watch a Valentine's video by one of Zimbabwe's upcoming artists, ADVENT Abiun SHOKO, here: