The Zimbabwe United Passenger Company (ZUPCO) has announced that trains will be free of charge this Friday to thank those who have been using the train service. ZUPCO made the following announcement on Thursday.
Please note tomorrow Friday 24/9/21 all the afternoon Zupco-Nrz train services will be free. (Afternoon only) This is to thank all of us who have used the service thus far and importantly to request that all of us try the convenient ride home. Once you try you will never stop!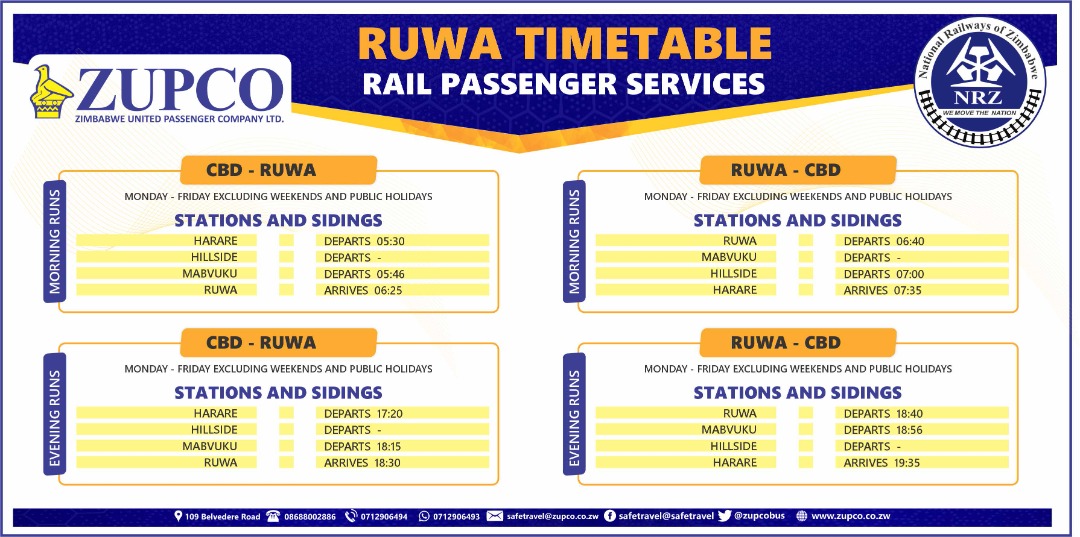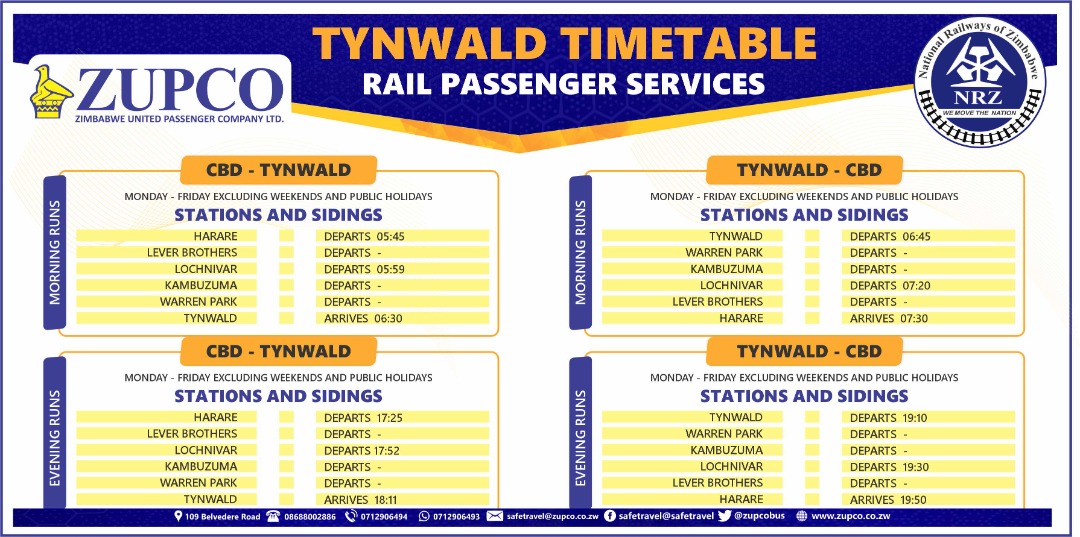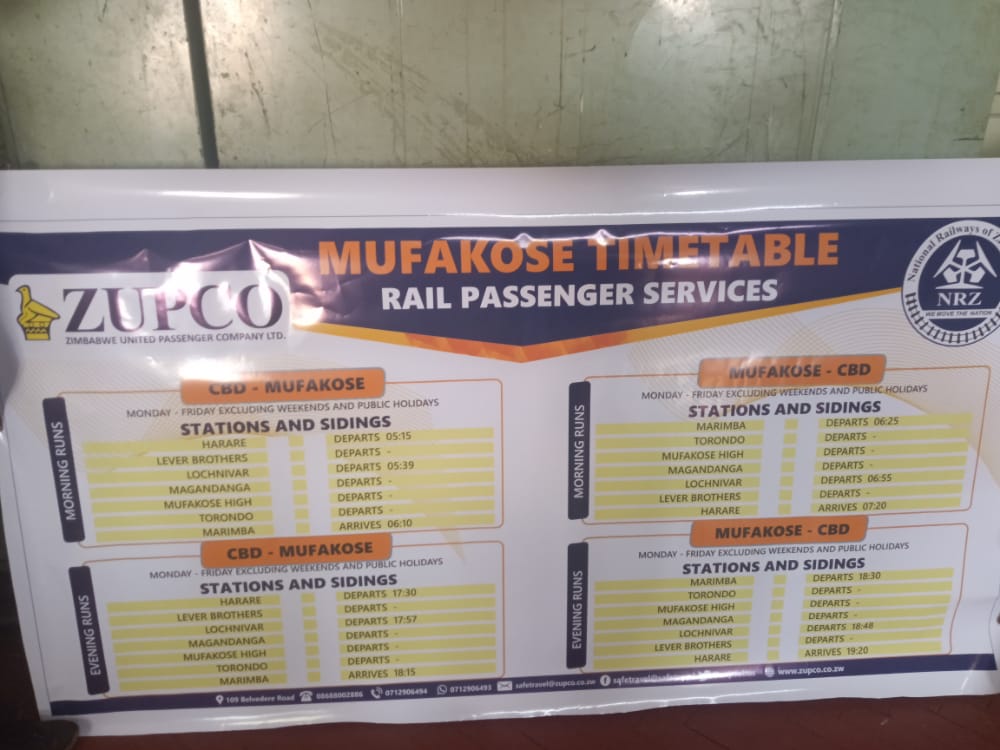 The government parastatal made a follow-up announcement this morning urging commuters to be at the train stations at stipulated times. Said ZUPCO:

Remember all our ZUPCO-NRZ passenger rail services are free this afternoon (24/9/21) Be at Train Station by 1715hrs. Try this magnificent service which you are guaranteed to appreciate. DZ Mufakose Ruwa All three free this afternoon. See you in the train!
ZUPCO this month announced a cocktail of measures aimed at addressing transport challenges in the country experienced following the ban of commuter omnibuses.
The government parastatal announced that with effect from the 7th of September 2021 the National Railways of Zimbabwe (NRZ), in conjunction, will introduce rail coaches in order to ease congestion coming into and out of the CBD area of Harare.
ZUPCO also announced that it will be providing shuttle services from the rail station into the residential suburbs tiding on the same ticket adding that a similar arrangement will be made in Bulawayo.