President Emmerson Mnangagwa on Thursday afternoon commissioned the latest batch of 50 new Golden Dragon ZUPCO buses from China which he said will be distributed in urban areas which have been hard hit by transport challenges.
Vice President Constantino Chiwenga, Local Government and Public Works Minister July Moyo and other senior Government officials attended the commissioning of the buses which took place at ZUPCO head office in Belvedere, Harare.
---
Introducing the Pindula News Mobil App
Download from Google Play Store
---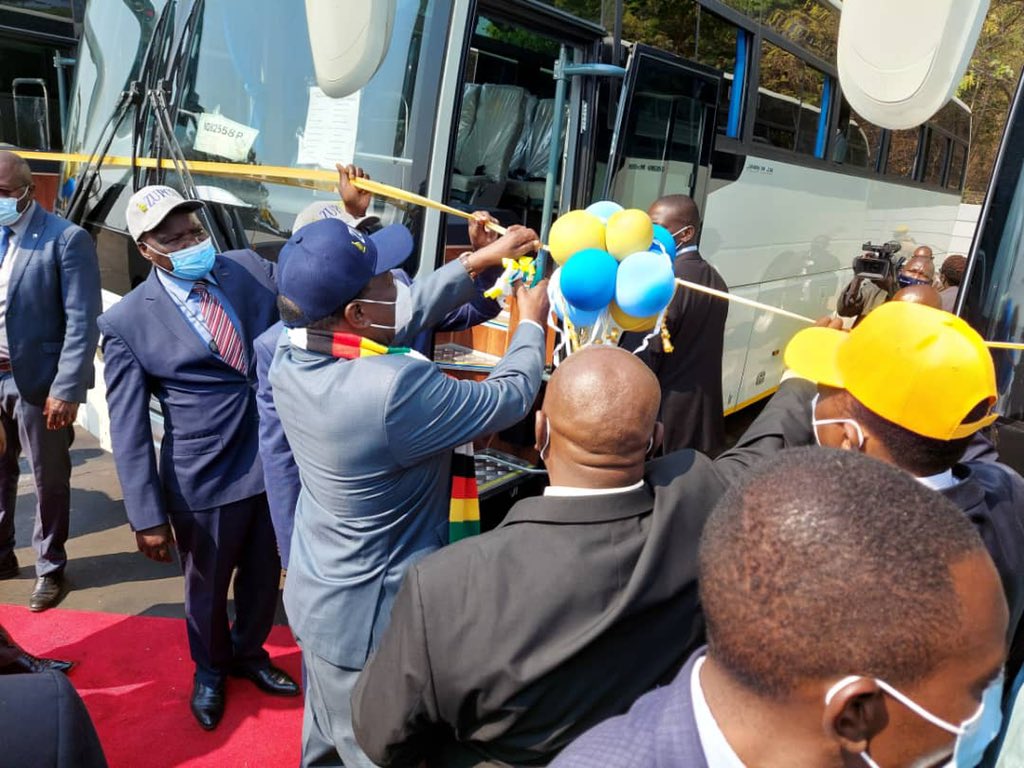 Over the last 12 months, the Government has imported more than 400 buses from China to boost the ZUPCO fleet.
The Herald reported that the buses crossed the Limpopo on Sunday and Monday morning and were cleared through customs in batches of 10 to avoid congesting the border post.
While the actual cost of each bus could not be readily verified, Golden Dragons sell for just over the equivalent of US$50 000 each in China.
It is understood that more than 1 000 buses have been acquired from China and Belarus and they are being delivered to the country in batches of between 50 and 100 buses.