Zim Fact has said an article purported to be from NewsDay and headlined: "MDC Alliance is no longer part of my future: Welshman Ncube" that has been circulating on WhatsApp is fake. Said Zim Fact:

The newspaper has not published any such article and the link attached to the story does not lead to any page on the NewsDay website.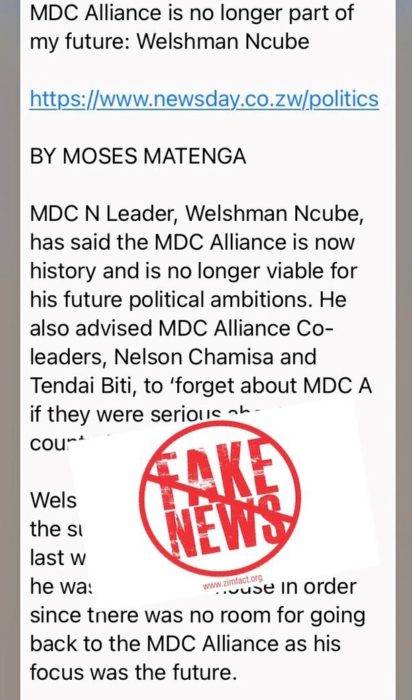 Ncube joined the MDC Alliance in 2017 and was readmitted into the MDC at a Gweru Congress in 2019.
More: Zimfact