Africa's second 4-tier interchange, the first of its kind in West Africa, has been completed and was commissioned on Friday 9 July 2021 in Ghana.
The first 4-tier interchange is the EB Cloete Interchange in Durban, South Africa that was launched in 2018.
Commissioning the infrastructure, the President of the Republic, Nana Addo Dankwa Akufo-Addo said the Four Tier Pokuase Interchange will help solve, once and for all, the nightmare endured for several decades by commuters within and outside of this vicinity.
The 4-tier interchange was completed in thirty-six (36) months, albeit in the midst of COVID-19.
The Pokuase Interchange Project involved the construction of the 6.5-kilometre Awoshie to Pokuase road; an interchange at the intersection of ACP junction to Awoshie to Nsawam road; two (2) footbridges; the widening of the Nsawam road by some two (2) kilometres; drainage works; the provision of streetlights; and the construction of twelve (12) kilometres of town roads.
The office of the president says US$289 million was been used by the Akufo-Addo Government to construct three (3) interchanges, that is at Pokuase, Obetsebi-Lamptey and Tamale.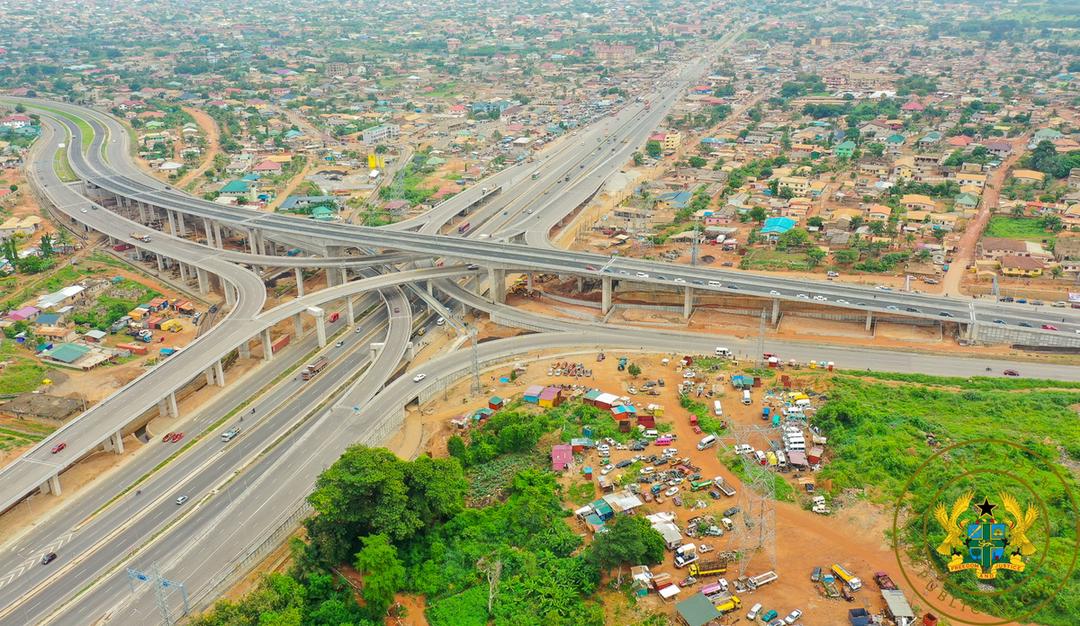 More: Pindula News