NetOne has announced that it will be closing all its shops on some days of the week but the telecommunications company did not reveal what triggered the move.
The government-owned telecoms giant said its shops will be open three days a week – Monday, Wednesday and Friday, between 9 am and 11 am.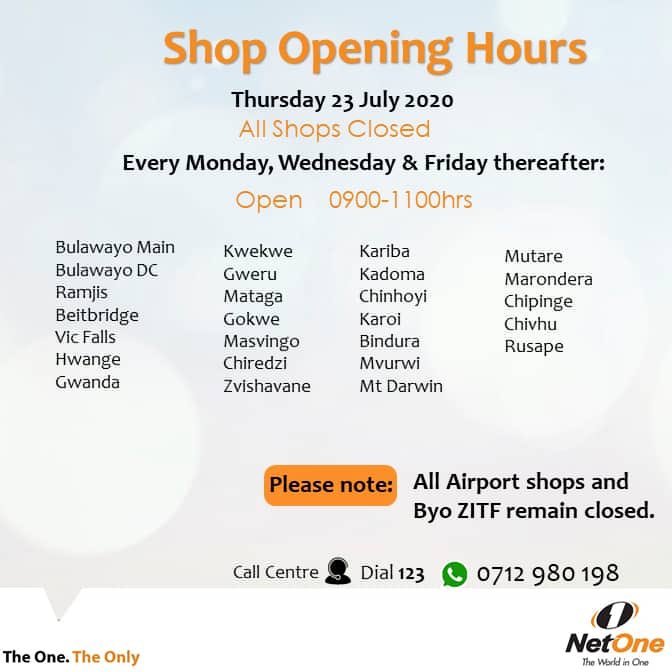 The announcement comes hours after another telecommunications company, Econet Wireless had announced that it was temporarily closing all its shops after some workers tested positive for the coronavirus.
The closure also coincides with President Mnangagwa's review of lockdown regulations. The president announced on Tuesday that only companies providing essential services were allowed to open.