Zimbabwe's coronavirus cases have risen to 389 after 3 people tested positive for the virus on the 21st of June 2020.
The development was announced by the Ministry of Health and Child Care in a statement which indicated that all the new cases were returnees from South Africa save for one local one who is a contact for a known confirmed case.
The number of recoveries remains at 64 while fatalities are still at 6.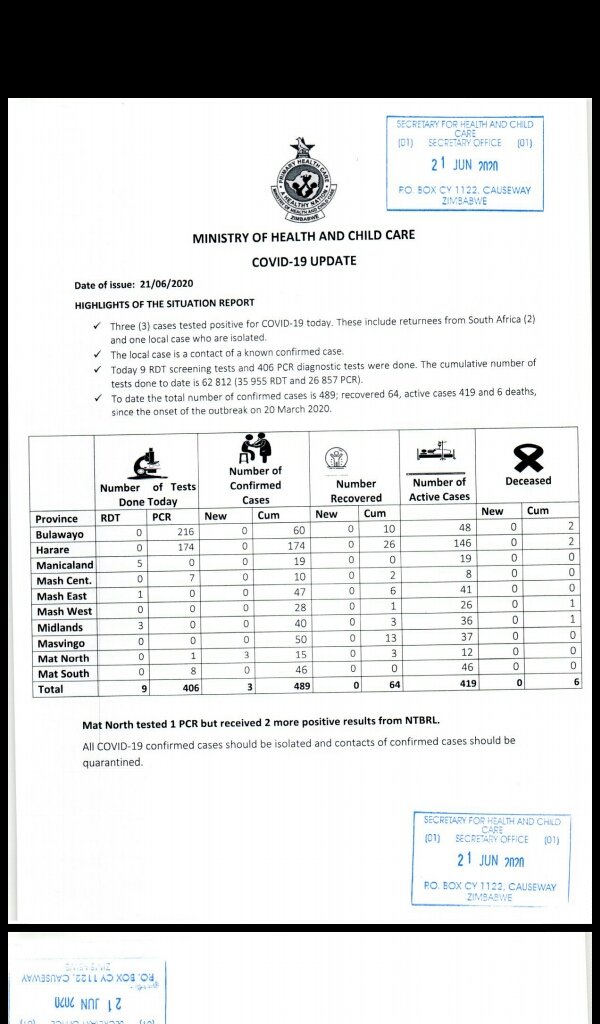 I