A photo of a man with a hairstyle which is not associated with police officers in Zimbabwe has sparked controversy on social media with some claiming that he was not in the force.
Zimbabwean police are most of the times bald-headed but are also allowed to be clean-shaven while the Central Investigation Department, responsible for, among other things, evidence gathering by scientifically examining crime scenes, gathering fingerprint evidence and linking suspects is allowed to have hairstyles of their choice, even dreadlocks.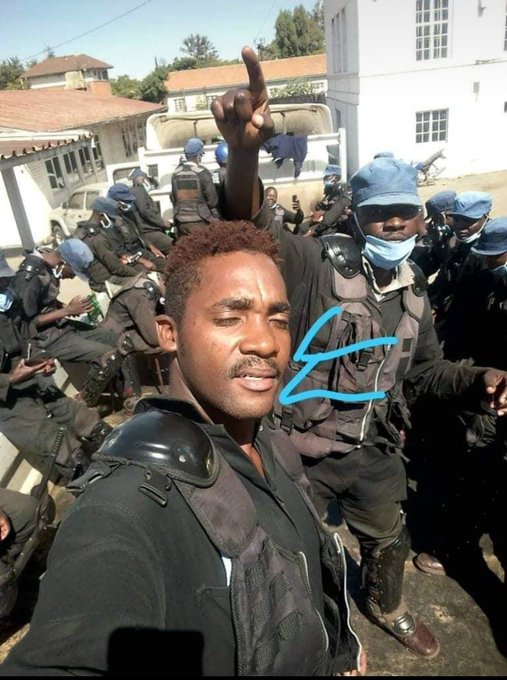 Sources to this publication say the man in the picture above is Kanjera and he is indeed a member of the Zimbabwe Republic Police, uniformed, whose main tasks include hunting down and catching troublesome people.
This comes when the identity of people who allegedly abducted MDC Alliance trio – Joana Mamombe, Cecilia Chimbiri and Netsai Marova is not yet known.
Government officials including the Ministers of Home Affairs and Foreign Affairs and International Trade, in that order, Kazembe Kazembe and Sibusiso Moyo have said the said abductions were staged to soil the government's image.
They, however, do not explain how the trio was found dumped in Bindura, which is several kilometres away from Harare when they had been arrested and detained.
The government has often alleged that there was a third force that is kidnapping members of the opposition and human rights defenders in the country.