The leader of the opposition MDC Alliance, Nelson Chamisa has said that now is the time for change and building of a new "United Africa."
He speaks a day afer the continent commemorated the annual Africa Day which is in rememberance of the foundation of the Organisation of African Unity, the precursor to the African Union, on the 25th of May.
He said four pillars, leadership, entrepreneurship,partnership and transformation shall propel Africa to greater heights.
He echoed sentiments by Africa's late great Pan Africanists including Robert Mugabe, Kwame Nkrumah and Muammah Gaddafi saying Africa is one nation and one economy therefore must use one currency.
In his Africa Day message, Chamisa said that Africa had everything it needs to prosper but had a "poverty of leadership and scarcity of vision."
His views are in resonance with those of Julius Malemathe leader of the Economic Freedom Fighters, an opposition party in South Africa.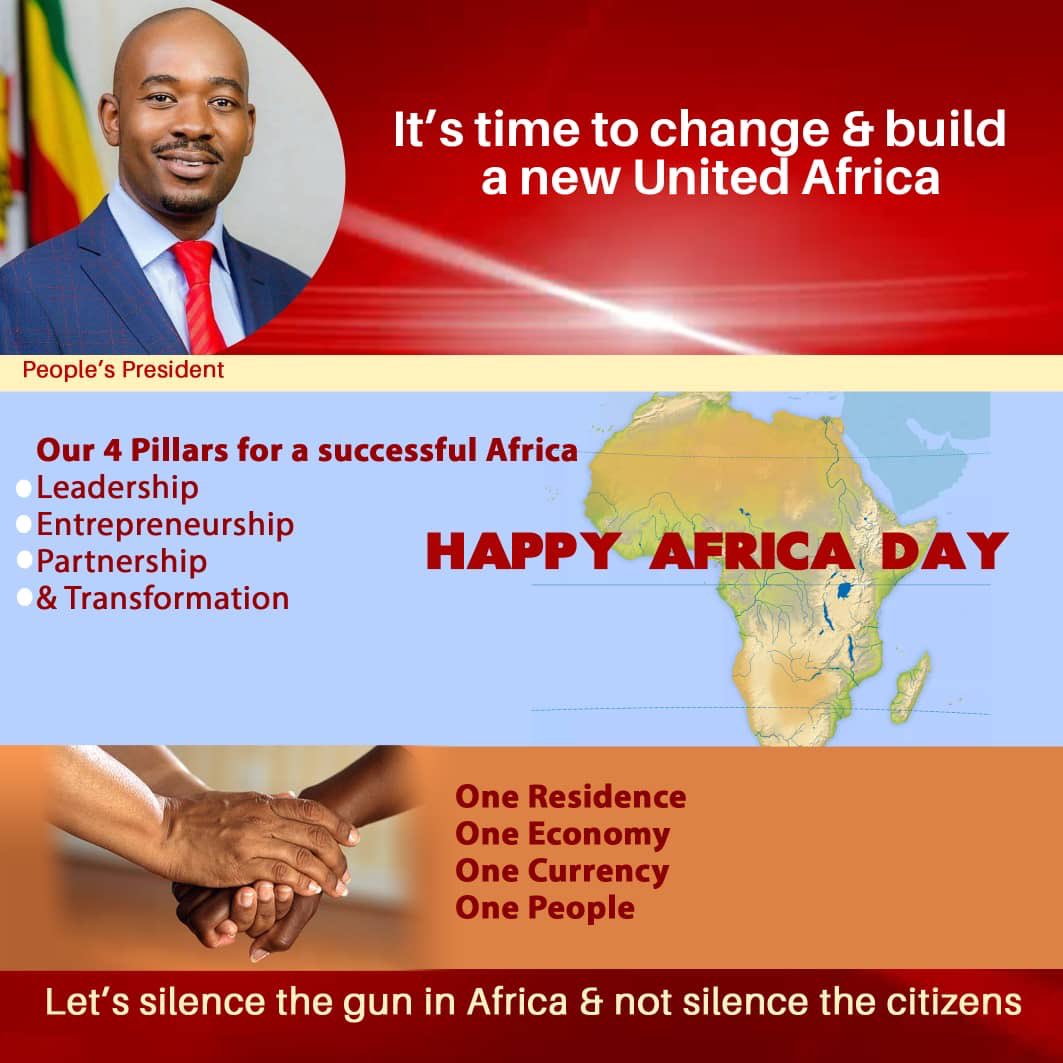 More: Nelson Chamisa