El Salvador authorities over the weekend crammed prisoners tightly together while searching their cells thereby violating social distancing recommendations.
The crackdown on prisons was ordered by President Nayib Bukele after more than 20 people were murdered in the country Friday amid reports that the orders came from imprisoned gang leaders.
The prisons are overcrowded raising fears over the possibility of the spread of the coronavirus pandemic.
Nurse prison Ximena Graniffo said that the inmates were all "in contact with each other."
See the picture below.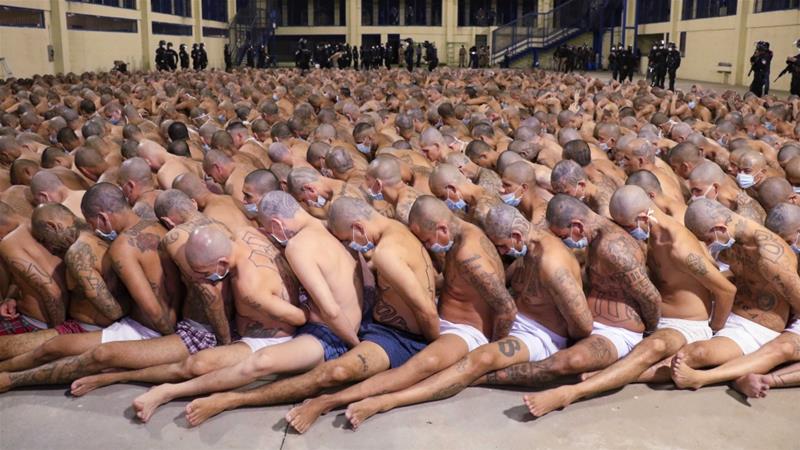 More: Al Jazeera