The Ministry of Public Service Labour and Social Welfare on Thursday held a food aid distribution meeting at Jerera growth point in Zaka.
Heal Zimbabwe feels the government must have ensured that attendees observed social distancing and should have provided sanitisers so as to curb the spread of the coronavirus pandemic.
See pictures below.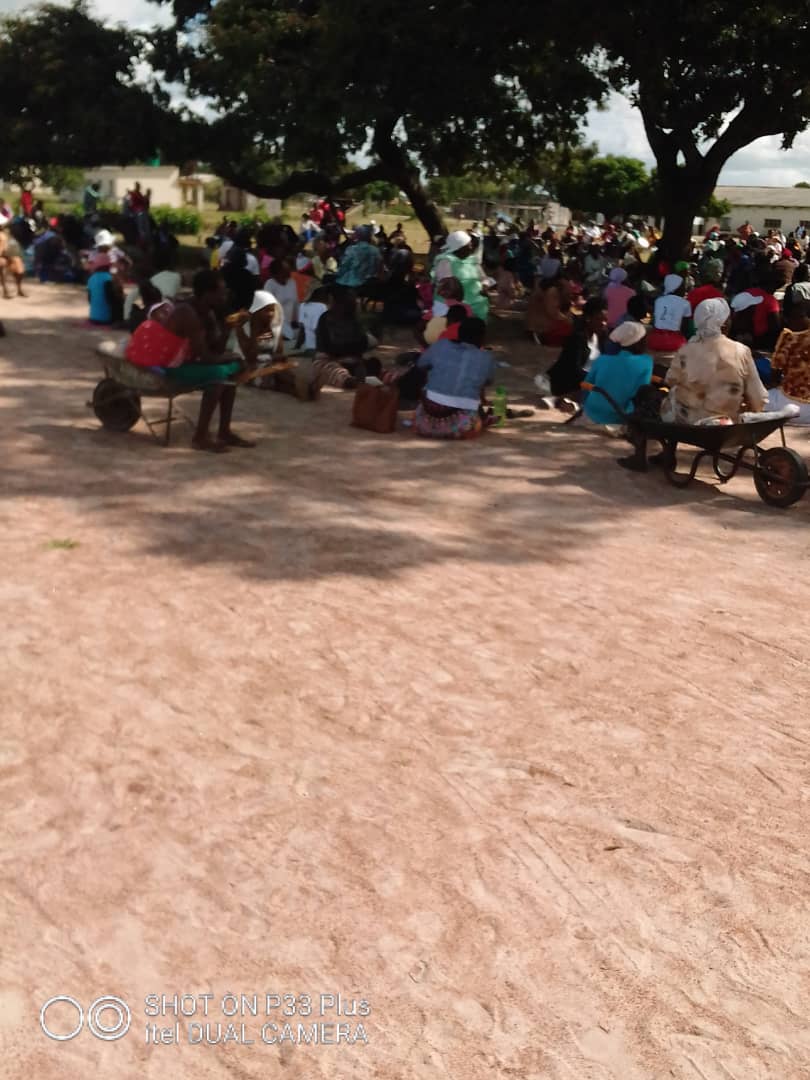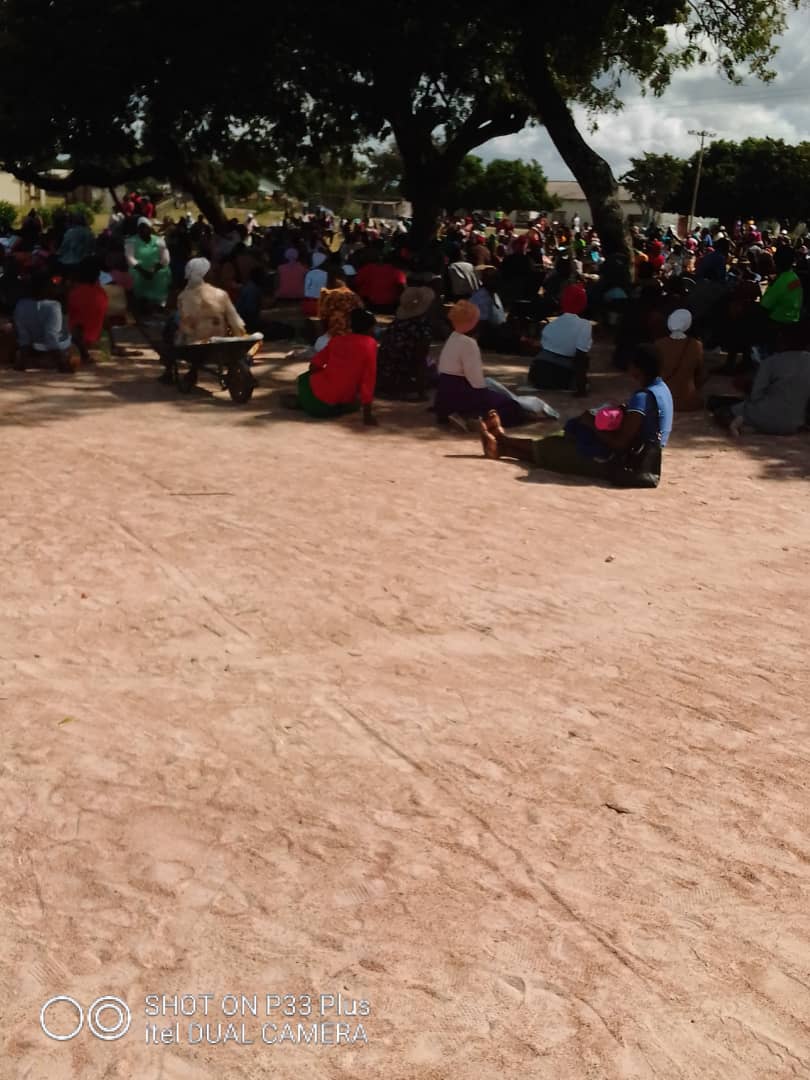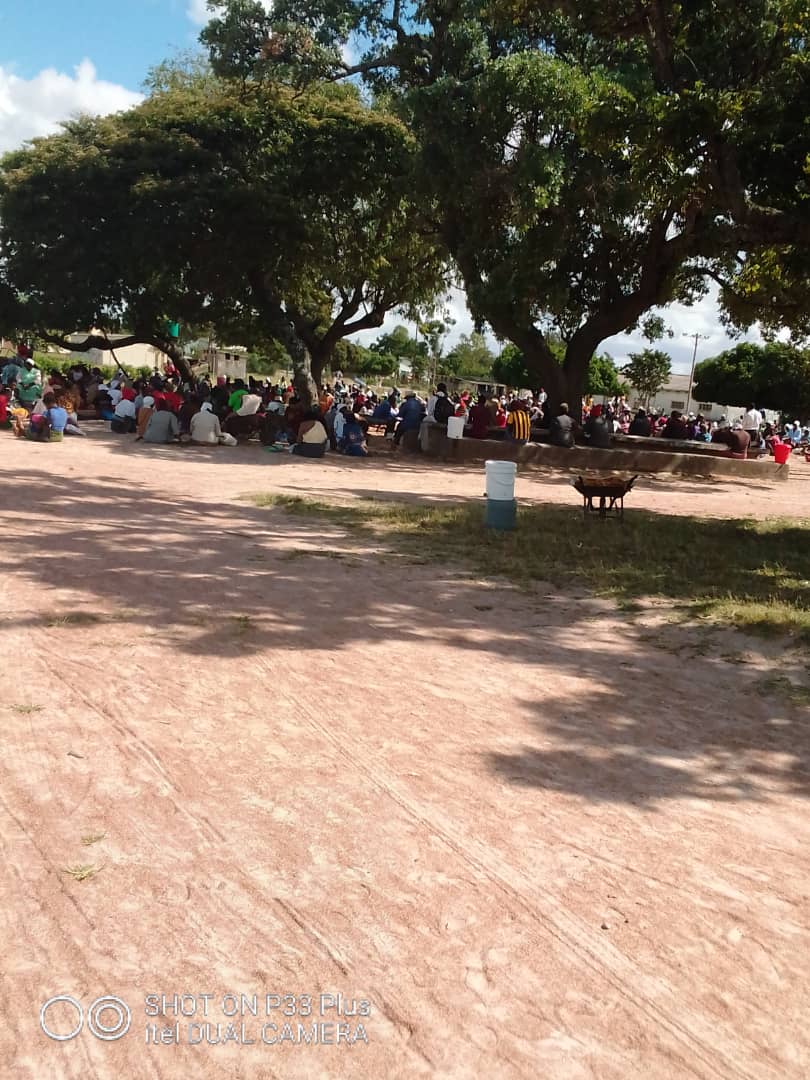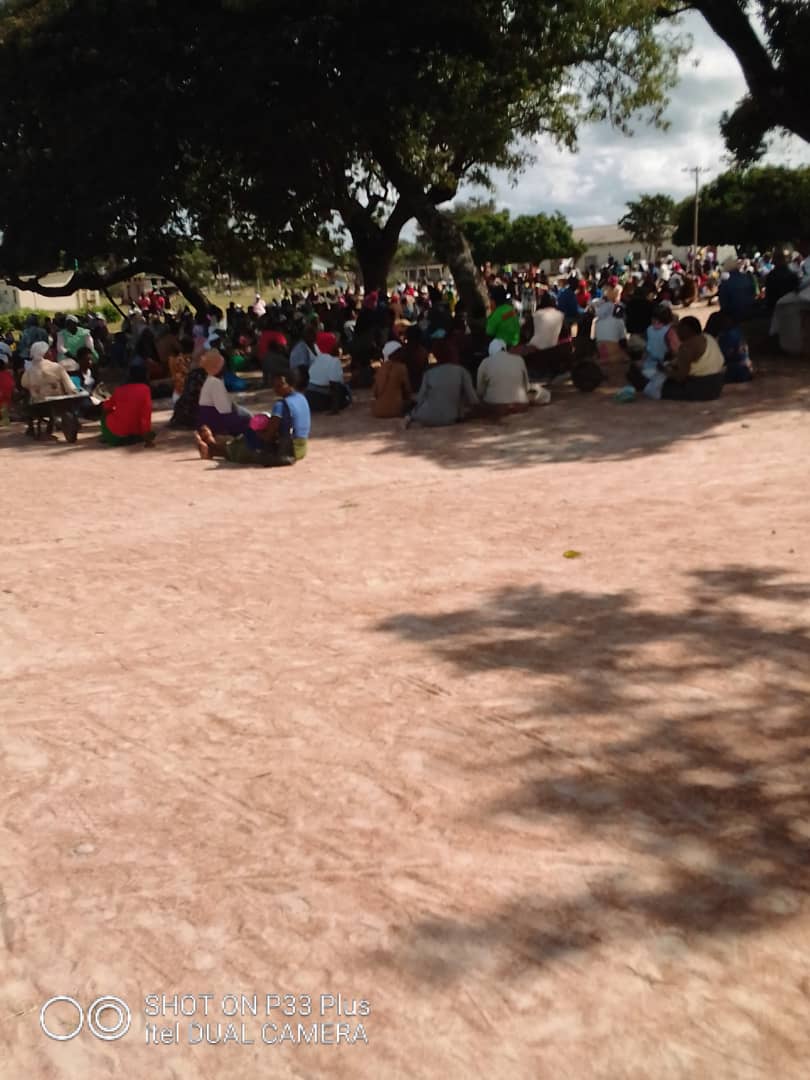 The World Health Organisation (WHO) emphasises the observance of social distancing to stop the spread of coronavirus.
The organisation claims that when an infected person coughs, sneezes, or talks, and droplets from their mouth or nose are launched into the air, the droplets drop to the ground if there is no other object within two metres from the person who would have released them.
The WHO also advises against social gatherings and this is proving to be difficult to observe in Zimbabwe considering that there is an acute shortage of food in the country which forces the citizenry to always go to public places.
More: Heal Zimbabwe