The High Court of Zimbabwe on Monday ordered Zimbabwe Republic Police officers to stop harassing journalists covering COVID-19.
The ruling observed the arrest and assault of Panashe Makufa a reporter was unlawful. Passing the provisional order, High Court judge Justice Manzunzu said:
Police officers and all other law enforcement agencies charged with the duty to implement the Coronavirus related lockdown are interdicted from arresting, detaining or interfering in any unnecessary way with the work of the 2nd applicant (Makufa) and members of 1st applicant (MISA Zimbabwe) purely on the basis that their press cards issued in 2019 have expired.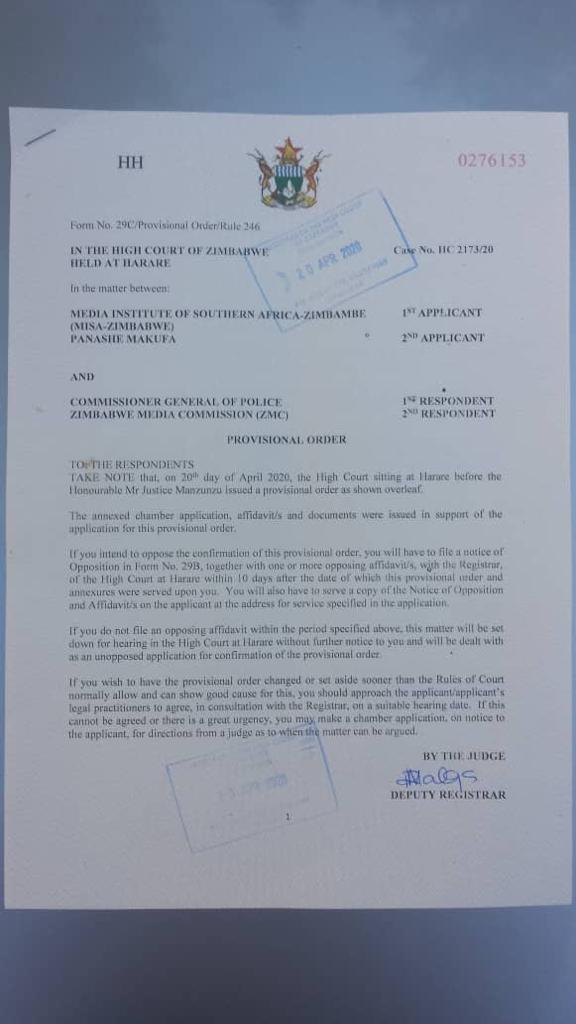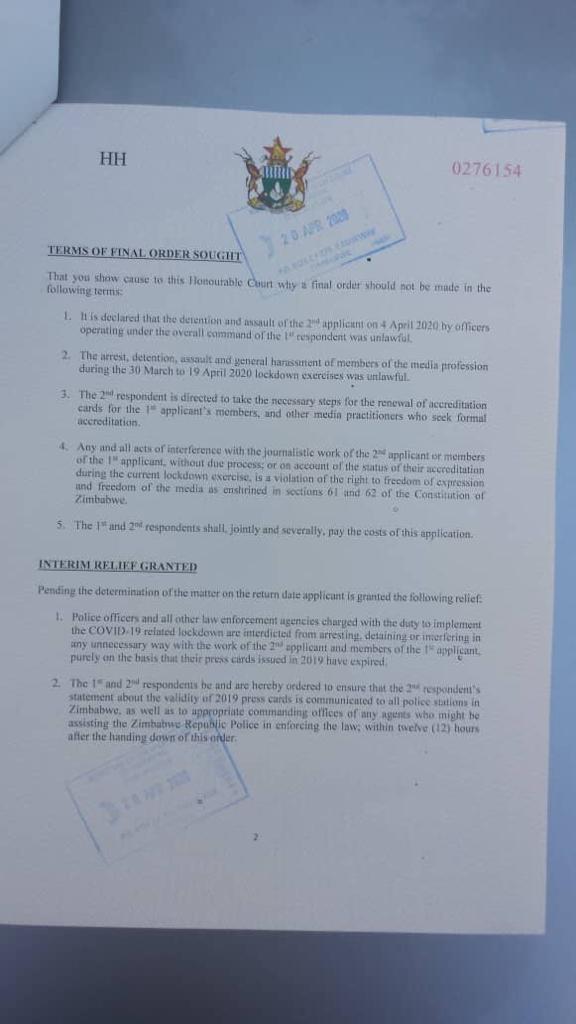 MISA Zimbabwe responded to the development saying:
Misa Zimbabwe hopes that the interim relief order granted by the High Court will bring to an end the unlawful harassment and arrests of journalists which was on the rise, particularly during this lockdown period.

This is a victory for media practitioners and the right to media freedom in Zimbabwe as the court order should go a long way in entrenching the enjoyment of media freedom during the lockdown extension period and beyond.
A number of journalists were arrested and or assaulted during the 21-day national lockdown which was extended on Sunday by further 14 days.
More: MISA Zimbabwe