Texas meats are running a month-end promotion that is scheduled to start on the 26th to the 31st of March.
The promotion which runs between 8:30 AM to 12:00 PM will see chicken sold from as low as $87.80 per KG while beef will be sold from as low as 76.80 per KG.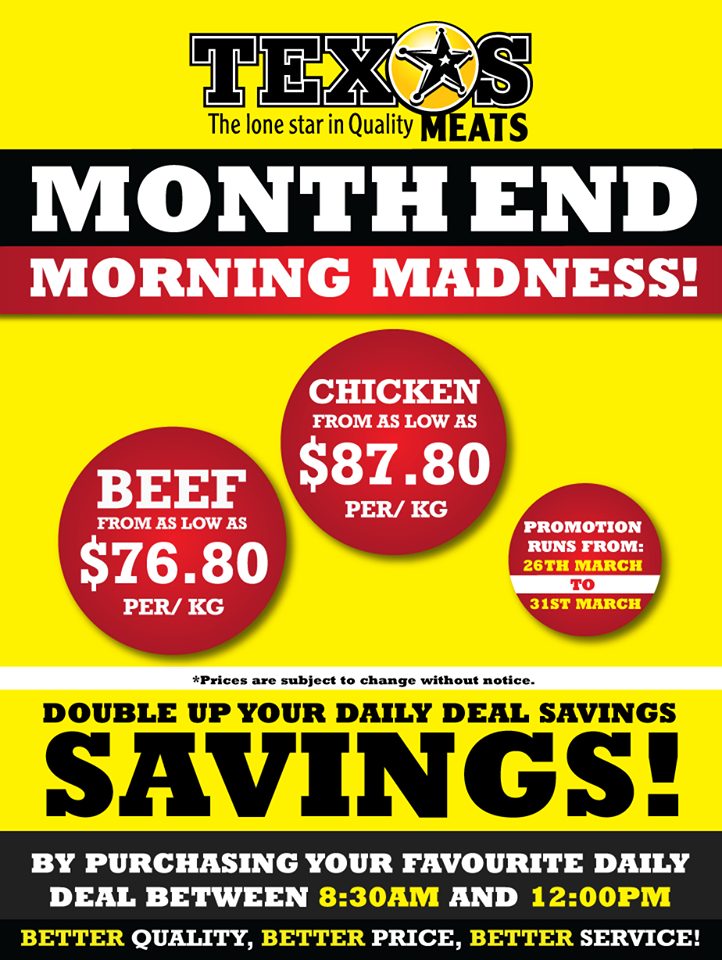 The promotion comes when Zimbabwean citizens have complained to President Emmerson Mnangagwa over the unaffordability of meat these days as inflation continues to soar unabated.
This is happening when the local currency is rapidly shedding value against other currencies, particularly the United States dollar thereby eroding salaries of workers.
More: Zim Price Check