The ruling Zimbabwe African National Union Patriotic Front (ZANU-PF) politburo is holding its ordinary session at the party's headquarters in Harare this Wednesday when the government has put measures in place to contain the spread of COVID-19.
Reports indicate that there has been thorough screening at the Party's headquarters as journalists without face masks were being turned away.
As shown in the picture below, the 43 politburo members are exercising social distancing and are also wearing face masks and gloves. See picture below.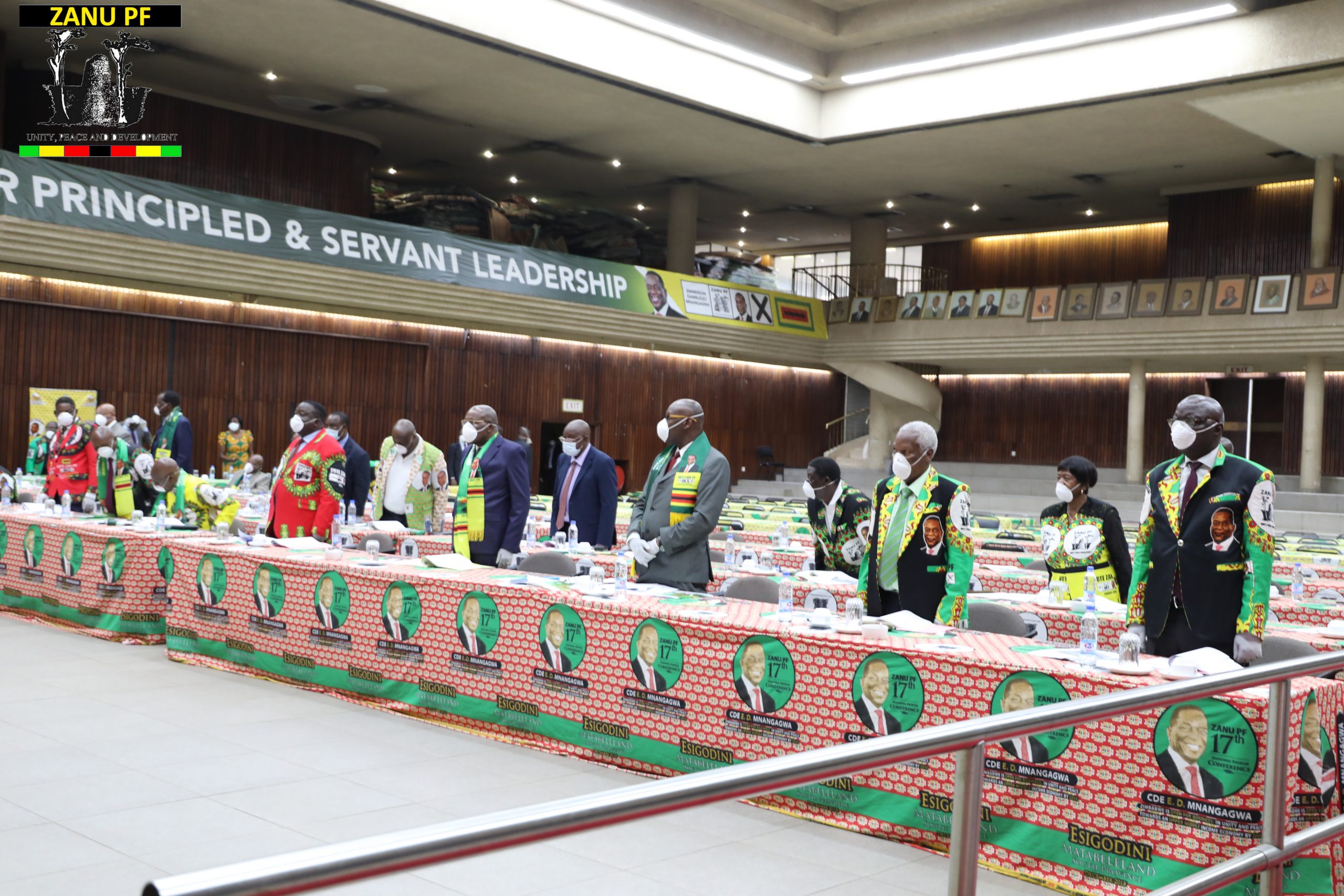 Zimbabwe has officially three confirmed coronavirus cases, with a single recorded death.
Measures that have been put in place to curb the spread of the coronavirus are, however, not stringent as people continue to mingle and mix freely in public places.