WHO Africa has issued an update on the coronavirus pandemic (COVID-19) in Africa. The organisation reports that there is now a total of 1 396 confirmed coronavirus cases in 43 African countries.
There have been a total of 122 recoveries recorded in Algeria (65), Egypt (42), Burkina Faso (5), Senegal (5), Morocco (3), Cote d'Ivoire (1) and Nigeria (1).
Egypt has the highest number of confirmed cases with 294 followed by South Africa which has 274 cases.
- - - Buy NetOne, Telecel Airtime on WhatsApp using EcoCash.
Send the word Airtime to +263 714 815 229
No extra charges. - - -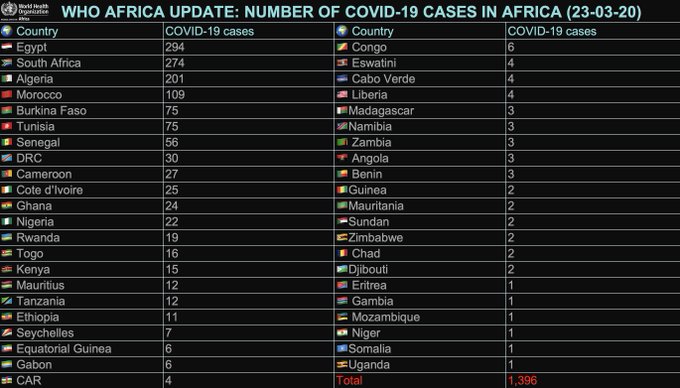 More: WHO Africa