Prominent Harare lawyer, advocate Thabani Mpofu of 'the fulcrum' and 'the pith' fame has claimed that his father told him that President Emmerson Mnangagwa will soon be overthrown from power.
Adv Mpofu who is the lawyer of Nelson Chamisa the leader of the opposition MDC claims his father said:
You need to continue pushing him ( Mnangagwa). He is weak and very confused. Very soon, he will be overthrown.
Mpofu added that he knows that there are many old people like his father, therefore, he cannot let them down.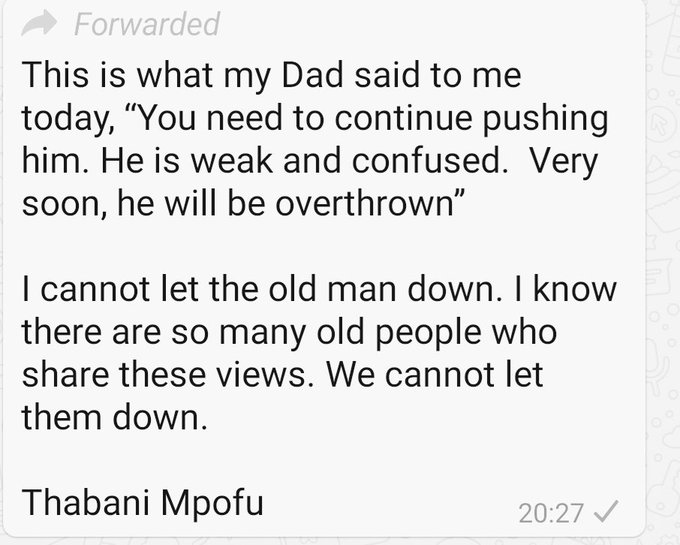 President Emmerson Mnangagwa is accused of presiding over a failed economy. Zimbabwe has over the past twenty-four months plummeted into a huge economic and humanitarian crisis characterised by the shortage of mealie-meal, fuel, medicines, foreign currency and cash while inflation is soaring.
He is also accused of depreciating the democratic space in the country after he allegedly deployed the army to attack MDC members and the citizenry, in that order, in August 2018 and January 2019.
The hardships that the citizenry experienced since Mnangagwa took over power from his long-time boss, the Late former President Robert Mugabe killed the hope they had felt when Mugabe was toppled in 2017.
More: Jonathan Moyo