Zimbabwe is set to join Rwanda on the Launch of Rwanda-Zimbabwe Trade and Investment Conference which is scheduled for 24-26 March in Kigali.
The conference is meant to find ways of boosting trade and investment between the two nations.
Deputy Minister of Foreign affairs and international Trade Honourable David Musabayana welcomed the initiative, describing it as a multifaceted approach that will see the two countries complementing each other in their economic aspirations. He said:
- - - Buy NetOne, Telecel Airtime on WhatsApp using EcoCash.
Send the word Airtime to +263 714 815 229
No extra charges. - - -
The economic synergy that we are about to embark on with Rwanda is going to give the Zimbabwean economy the impetus for transformation.
Meanwhile, Rwandan Ambassador to Zimbabwe His Excellency James Musoni said that the partnership is the first of its kind in Africa. Musoni added that his country was prepared to share with Zimbabwe its experiences of sustained high economic growth for a mutually beneficial association.
Rwanda is one of the fastest-growing economies in Africa whilst the Zimbabwean economy has been lethargic and sometimes retrogressive over the past two decades.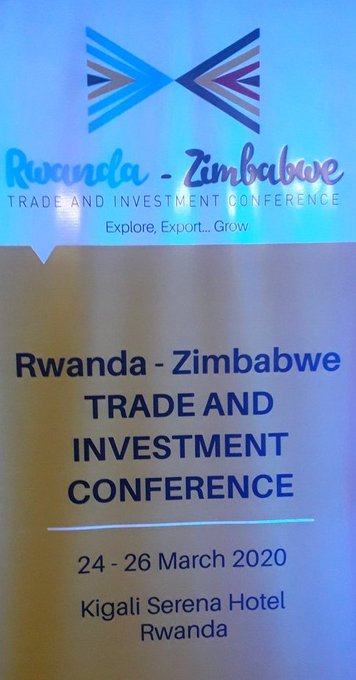 More: Mukundi Africa; ZBC News