The Zimbabwe Energy Regulatory Authority (ZERA) has released a statement dismissing as fake social media reports which suggest that fuel prices have been reviewed up.
The authority said that official notices shall be stamped and shall be published via official communication channels.
Below is the statement in full.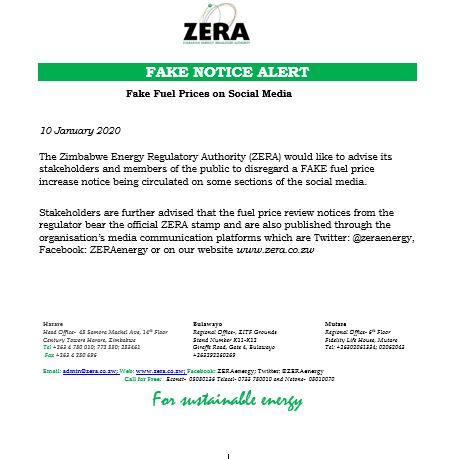 The statement comes after a message has circulated on social media saying that the authority had increased fuel prices. Below is the message.
Some commented saying usually a purportedly fake message is followed by a genuine one.
They were suggesting that the nation has to brace for a fuel price increase, soon.