A picture circulating on social media has suggested that some shops are selling tomatoes at about $140 Zimbabwe dollars when one is using electronic money while they charge $100 when one is paying with cash. See picture below.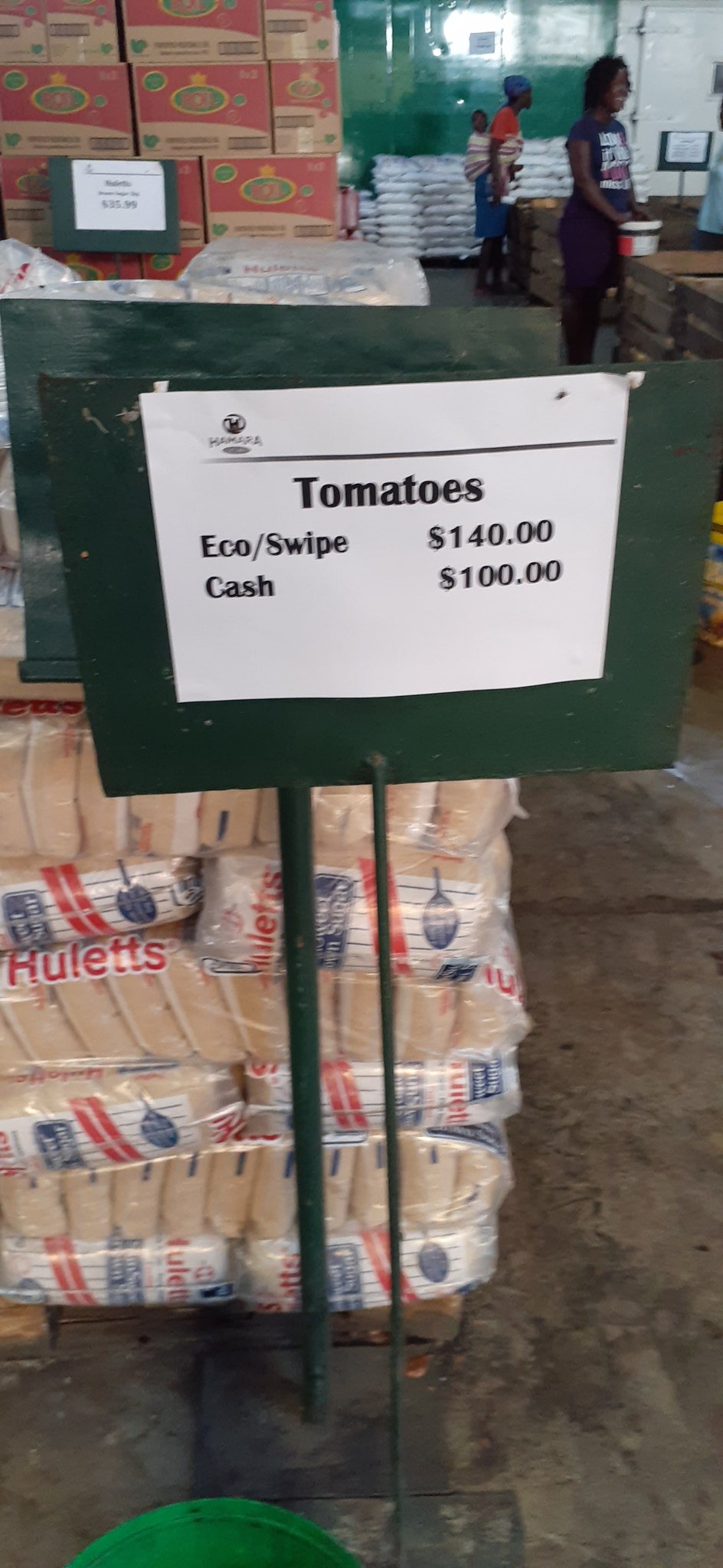 The picture is circulated when government officials have recently indicated that prices of commodities have remained stable in the recent past.
Meanwhile, most citizens have lamented over the inflation which they say has eroded their salaries to the extent that they cannot afford even basics hence this Christmas holiday will be dull.
Reports also suggest that shops are running out of mealie meal, a scary scenario since the country is now depending on imported grain to sustain the local demand.