Millers have threatened to raise prices of mealie meal again saying that the Ministry of Finance has not yet paid them the agreed subsidy.
Prices of mealie-meal had reached as high as ZWL517.30 per 50kg before the government engaged millers whom they promised subsidies on roller meal resulting in prices falling to an average of ZWL$50.
We present below the Grain Millers Association of Zimbabwe's letter to the Finance Minister, Professor Mthuli Ncube.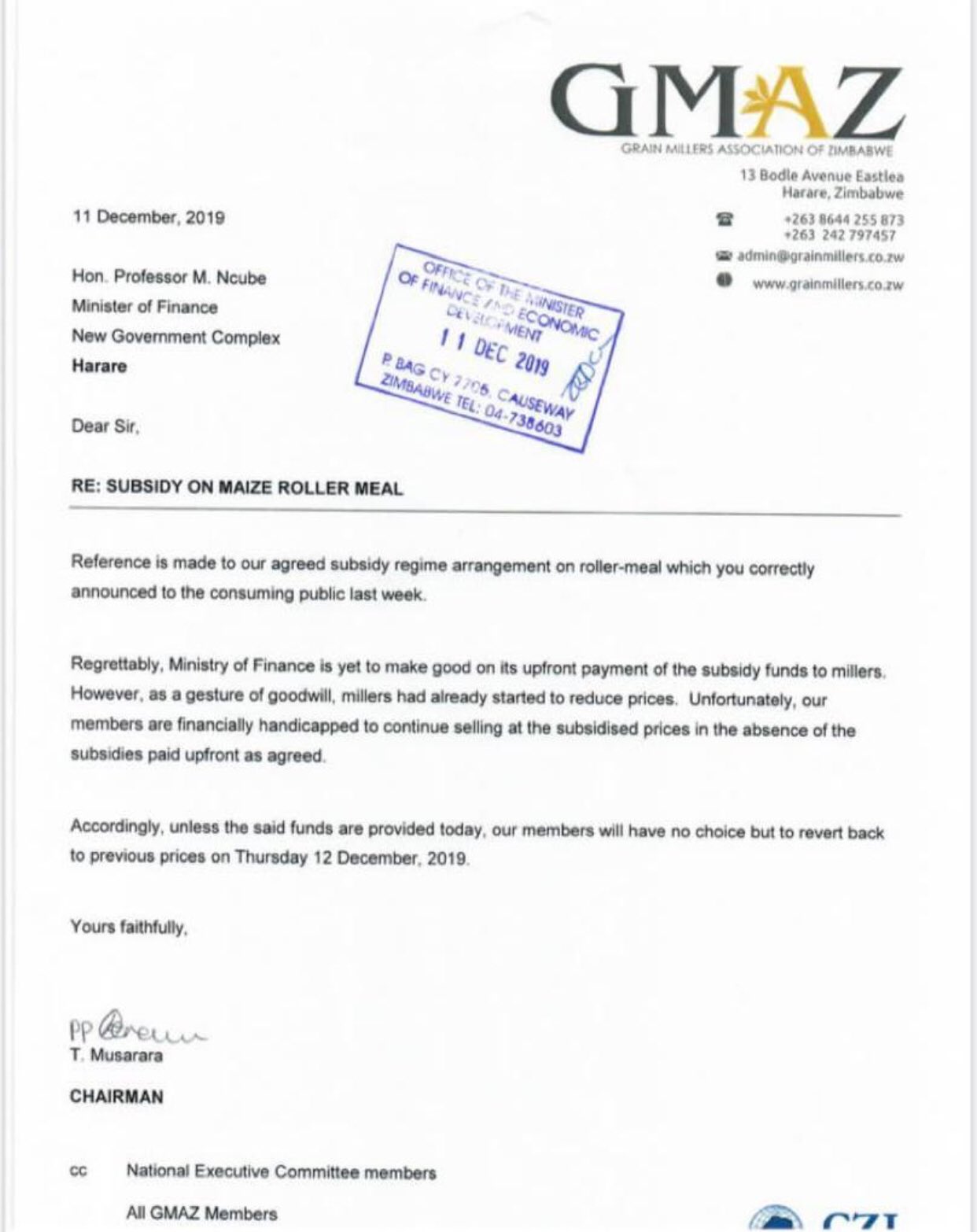 ---
Quick NetOne, Telecel, Africom, And Econet Airtime Recharge
If anything goes wrong, click here to enter your query.