Rio Zim Mhondoro High School has reportedly requested prospective form-one students for the 2020 intake to bring a number of unusual things in addition to RTGS$293 for them to be admitted.
The school requires 200 standard bricks, 3 buckets of manure, 1 bucket of maize, report book, Original Grade 7 slip, and a copy of Birth Certificate.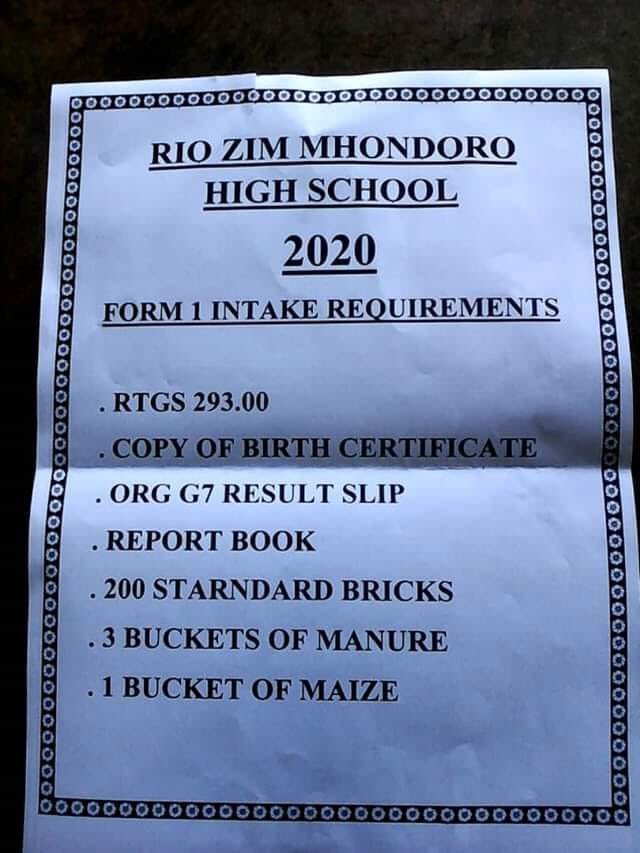 This comes when the Zimbabwean economy is inflationary and school fees paid by students is quickly eroded before is used for the intended purposes.
Severe starvation has also been projected in the country, something that could have compelled the school to include maize on the list of required items.
Some schools, particularly those not owned by the state, are said to be charging school fees in United States dollars as a way to head off inflation.