Former Secretary-General for the opposition MDC, Douglas Mwonzora has said that the party fully backed the removal of the late former president of Zimbabwe, Robert Mugabe in 2017.
His remarks come after Jealousy Mawarire, National Patriotic Front spokesperson accused him of having worked with ZANU PF to legitimise the 2017 coup which resulted in the demise of Mugabe. Posting on Twitter, Mwonzora said:
MDC fully supported Mugabe's removal in 2017. It was for his impeachment. At no point did we provide any legal advice to the army before, during or after the coup. After the coup, some lawyers went to the court to have it declared legal. Their names are there!
Mwonzora added that contrary to some reports alleging that he worked with ZANU PF's Paul Mangwana to cleanse the coup, he was not part of the legal team that worked with the ruling party.
Mawarire said that Mwonzora together with Paul Magwana met with army generals including now Vice President, Constantino Chiwenga at KGVI to discuss how the coup could be legitimised.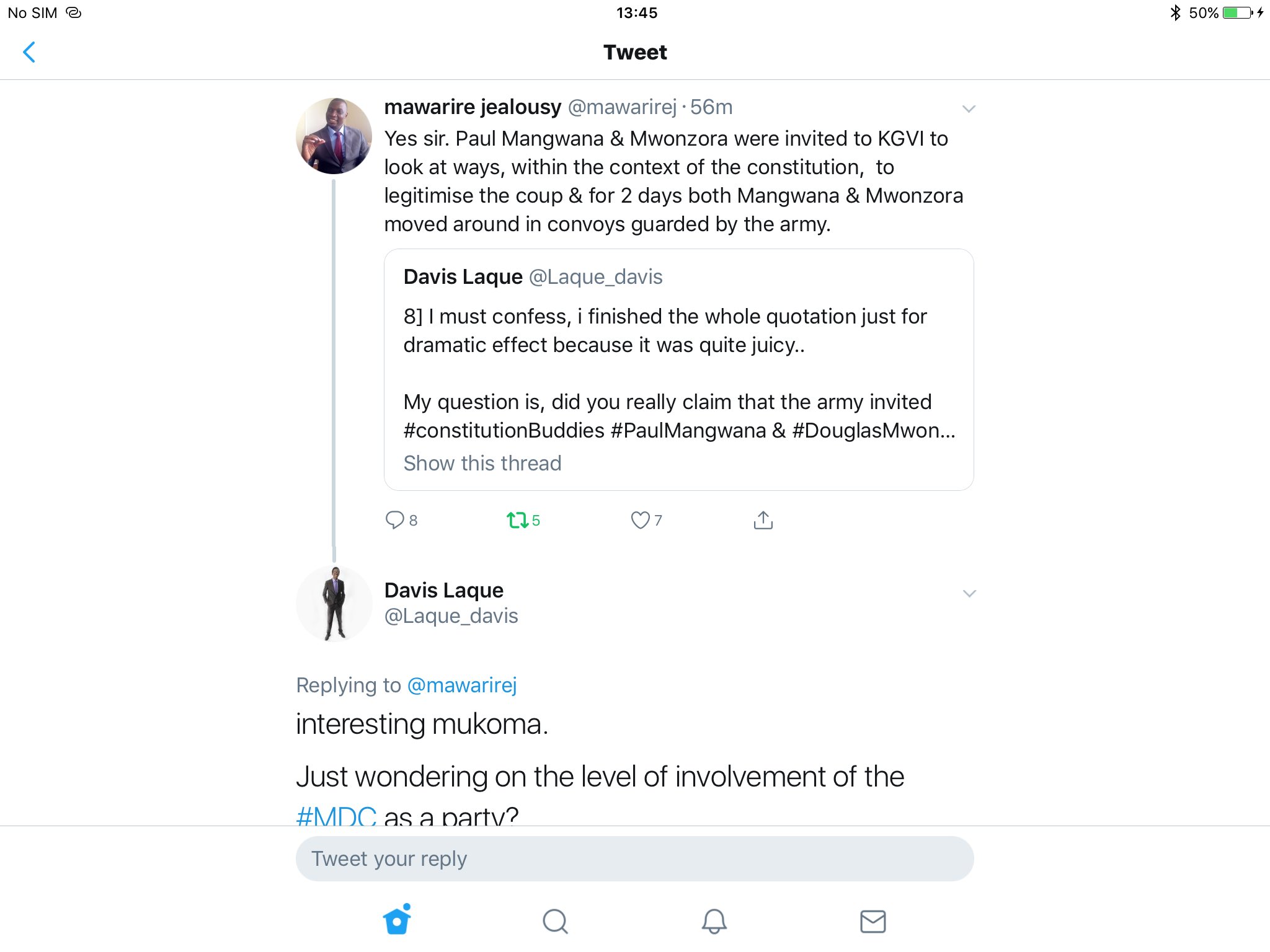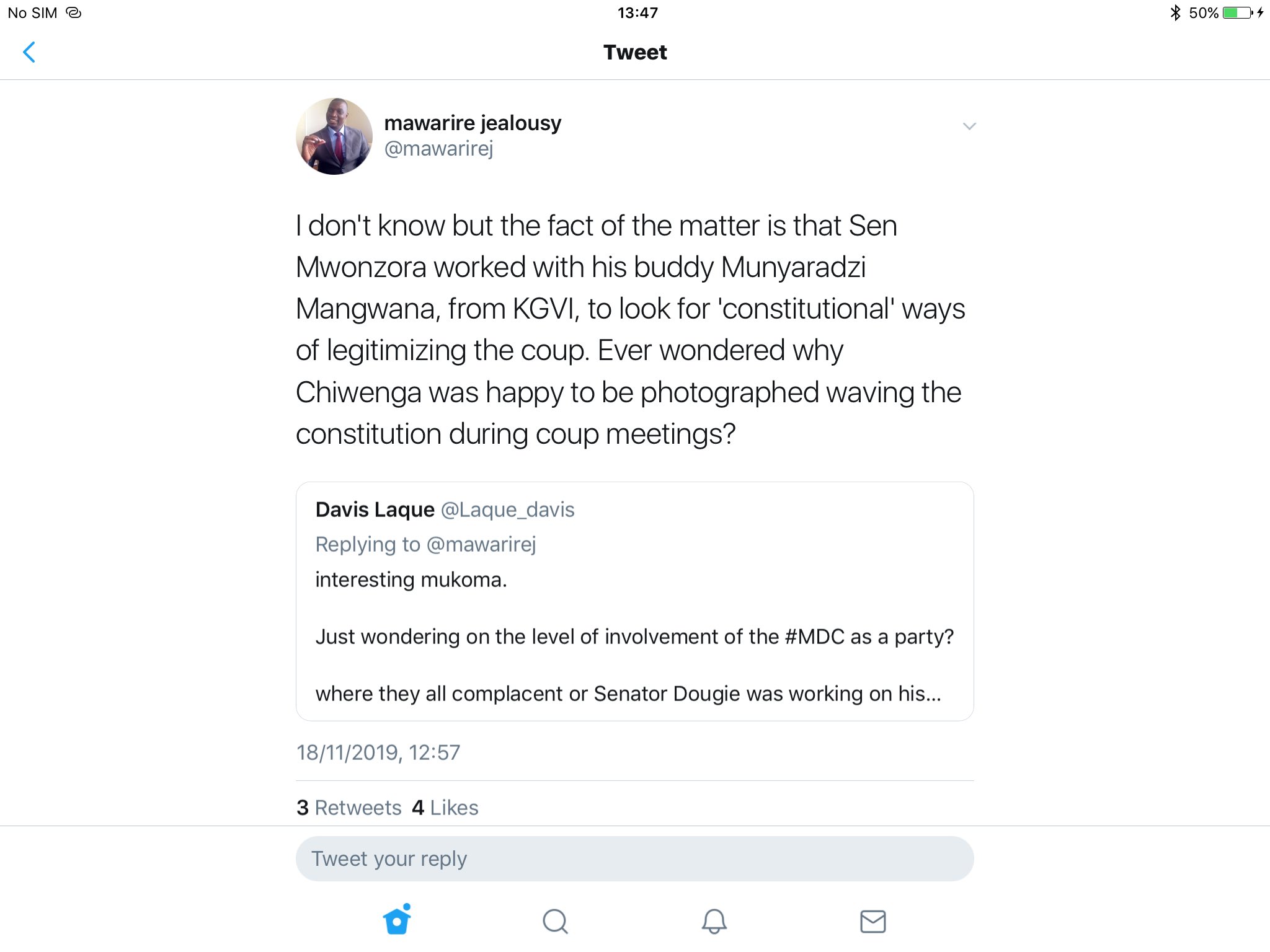 More: Douglas Mwonzora