The National Social Security Authority (NSSA) has increased monthly pension payouts. Retirement pension was raised to ZWL$200 from ZWL$80 per month, while the funeral grant is now ZWL$2,000, from ZWL$300 previously. We present NSSA's statement in full below.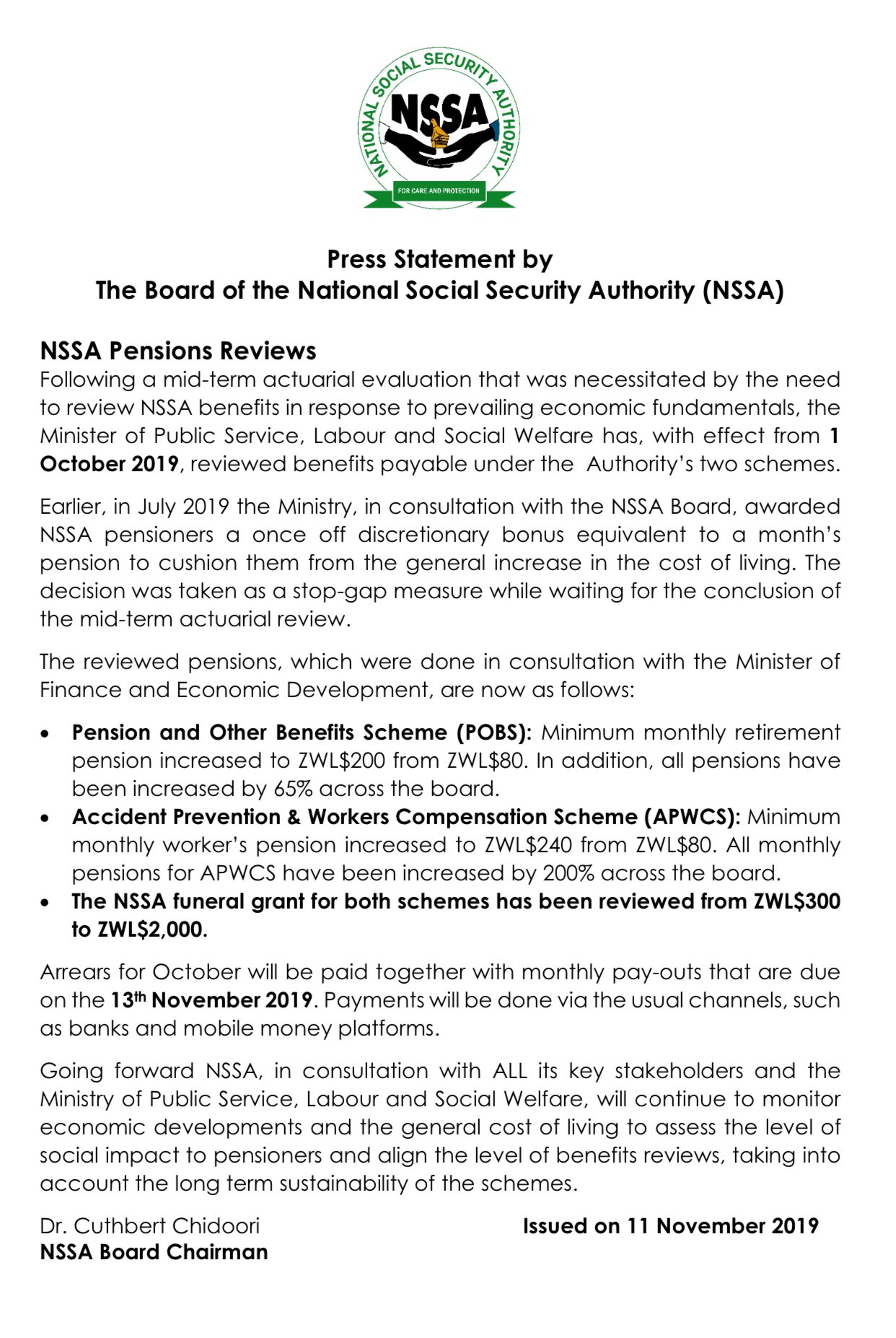 ---
Quick NetOne, Telecel, Africom, And Econet Airtime Recharge
If anything goes wrong, click here to enter your query.