Ole Gunnar Solskjaer has now lost more English Premier League games as a manager than Jurgen Klopp.
Ironically, Klopp has managed more than three times as many matches as those managed by Solskjaer.
The Manchester United boss has lost 21 games out of 50 matches he has been in charge of the Red Devils.
- - - Buy NetOne, Telecel Airtime on WhatsApp using EcoCash.
Send the word Airtime to +263 714 815 229
No extra charges. - - -
On the other hand, the Liverpool coach only lost 20 out of 154 EPL matches.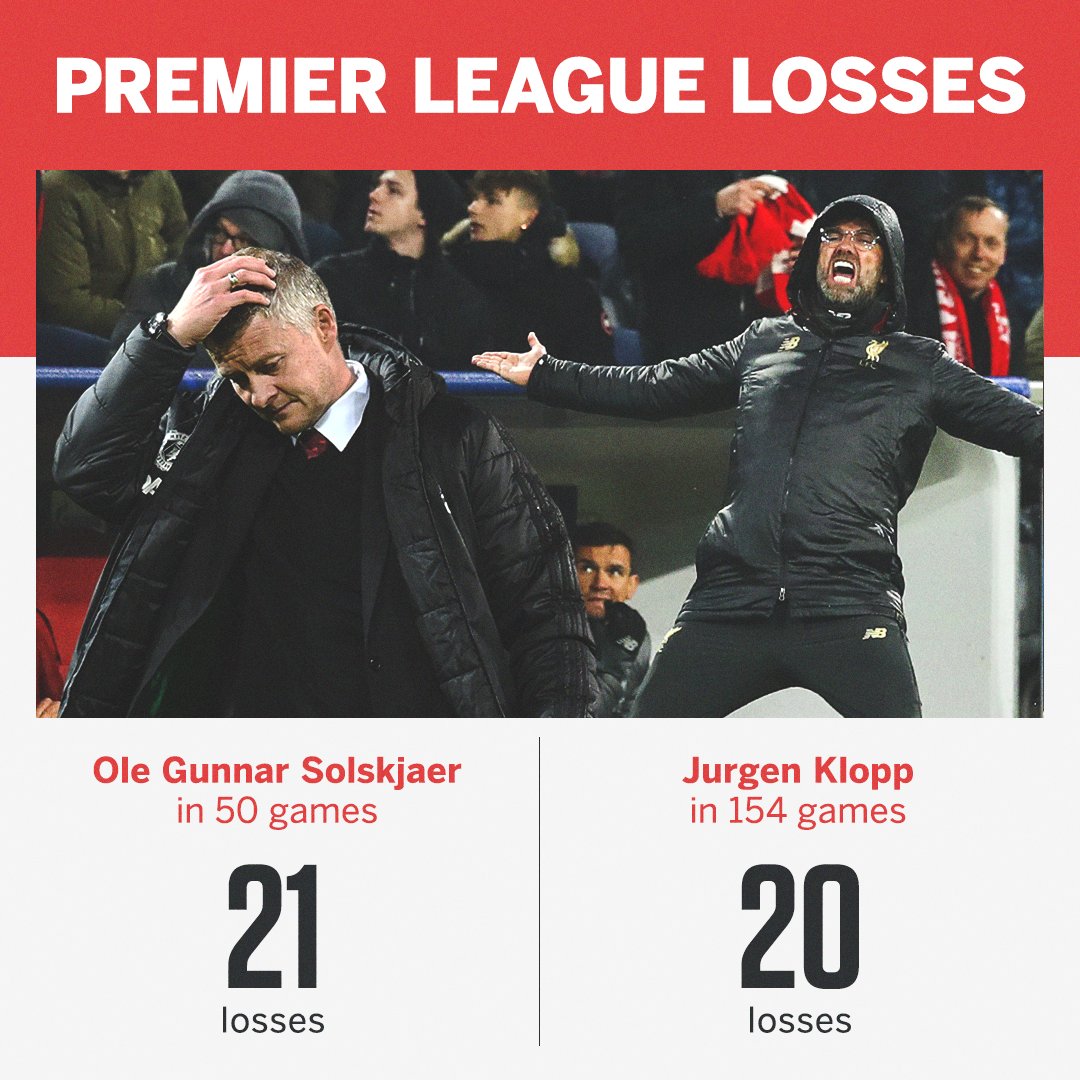 More: ESPN FC