Mpilo Hospital doctors, one of the last groups of public hospital doctors that was still going to work at Mpilo Hospital in Bulawayo, has now joined the Doctors' incapacitation strike. In a letter addressed to the hospital's Clinical-Director, the doctors said that they cannot afford to come to work anymore due to the high cost of living. Below is the letter by the doctors.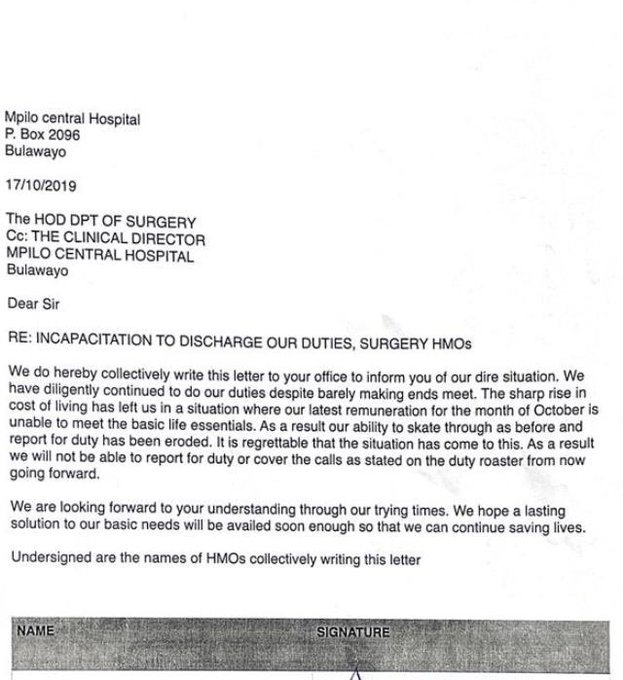 ---
Quick NetOne, Telecel, Africom, And Econet Airtime Recharge
If anything goes wrong, click here to enter your query.