The Apex Council, an organisation representing government workers has written to the employer declaring incapacitation. The council said that all workers will be suspending services until the situation has been adequately dealt with. We present the Council's statement in full below.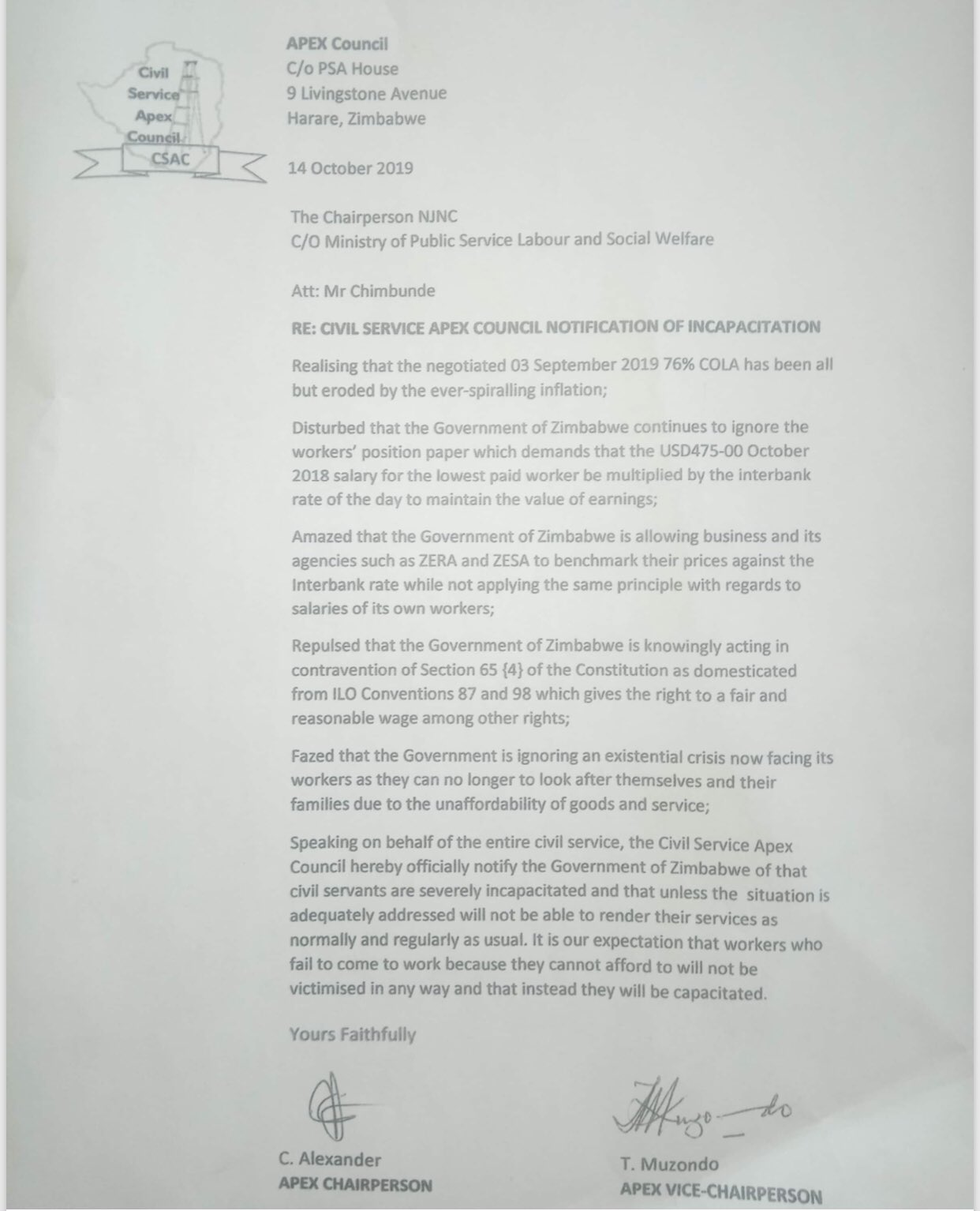 ---
Quick NetOne, Telecel, Africom, And Econet Airtime Recharge
If anything goes wrong, click here to enter your query.
The Public Service Commission (PSC) is an arm of the Executive, created in terms of Section 202 of the Constitution of the Republic of Zimbabwe. Section 203 provides for the functions of the Commission including the appointment of qualified and competent persons to hold posts... Read More About Civil Service Commission