The Alpha Media Holdings Group has dismissed reports that President Emmerson Mnangagwa has bought into the Media Group. The reports had come amid indications that the company has embarked on editorial changes.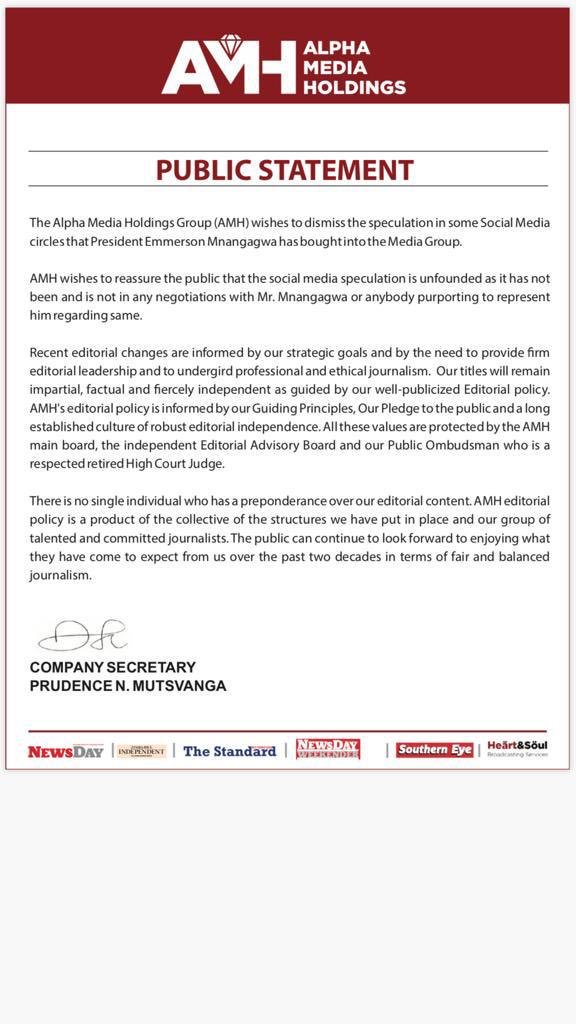 ---
Quick NetOne, Telecel, Africom, And Econet Airtime Recharge
If anything goes wrong, click here to enter your query.