The Zimbabwe Hospital Doctors Association (ZHDA) has said that the least paid doctor getting US$80 per month. Doctors are still on strike which started on the 3rd of September.
They have said that they will not be going back to work until their demands have been met. They have called upon international organisations including the World Health Organisation and the United Nations to save the situation by raising funding for the sector. We present below the ZHDA statement in full.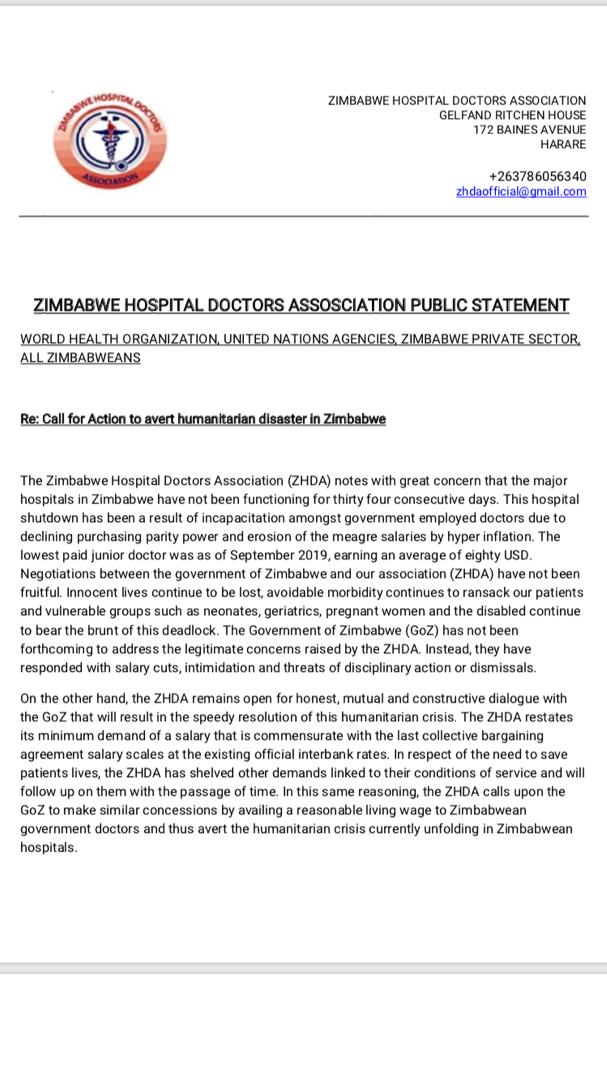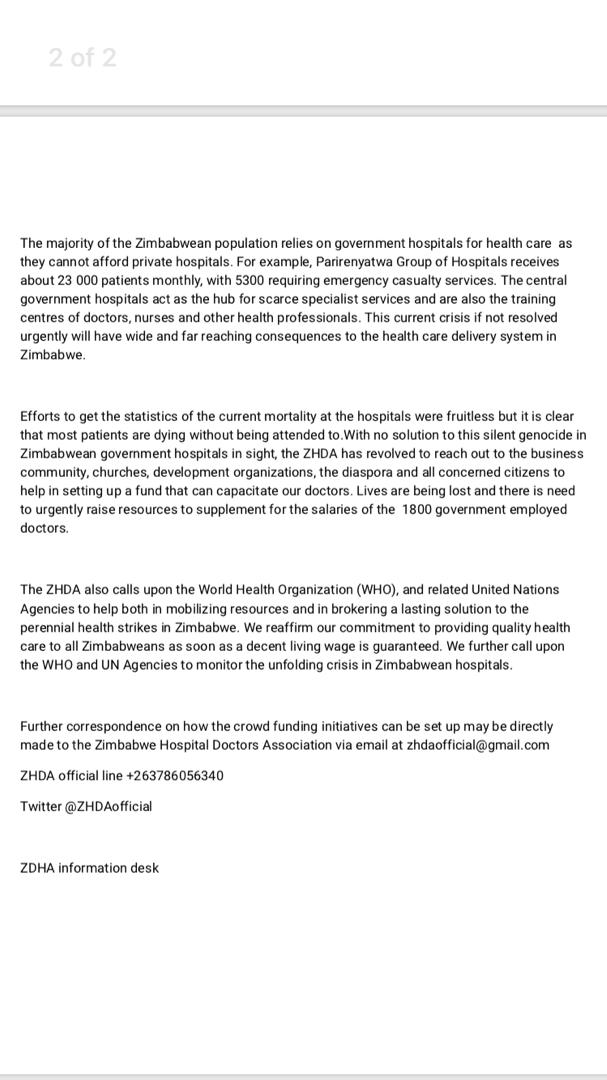 ---
Quick NetOne, Telecel, Africom, And Econet Airtime Recharge
If anything goes wrong, click here to enter your query.