CIMAS, a medical aid society and one of the largest health insurance organisations in Zimbabwe has announced that it will be reviewing contributions by members so as to be in resonance with the deteriorating economy. CIMAS added that it will be suspending all overdue accounts on a monthly basis. We present below CIMAS' statement.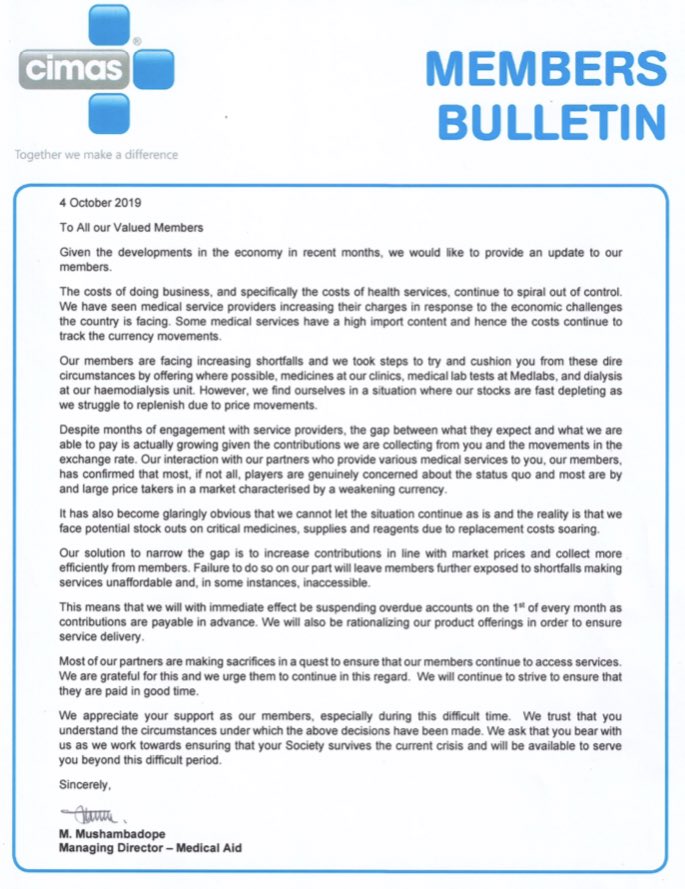 ---
Quick NetOne, Telecel, Africom, And Econet Airtime Recharge
If anything goes wrong, click here to enter your query.