Mahomed Mussa Wholesalers have warned customers that prices displayed on shelves might not reflect the correct prices.
This may suggest that prices on the shelves are meant to mislead or they change regularly that they no longer update them on a regular basis. See the notice below.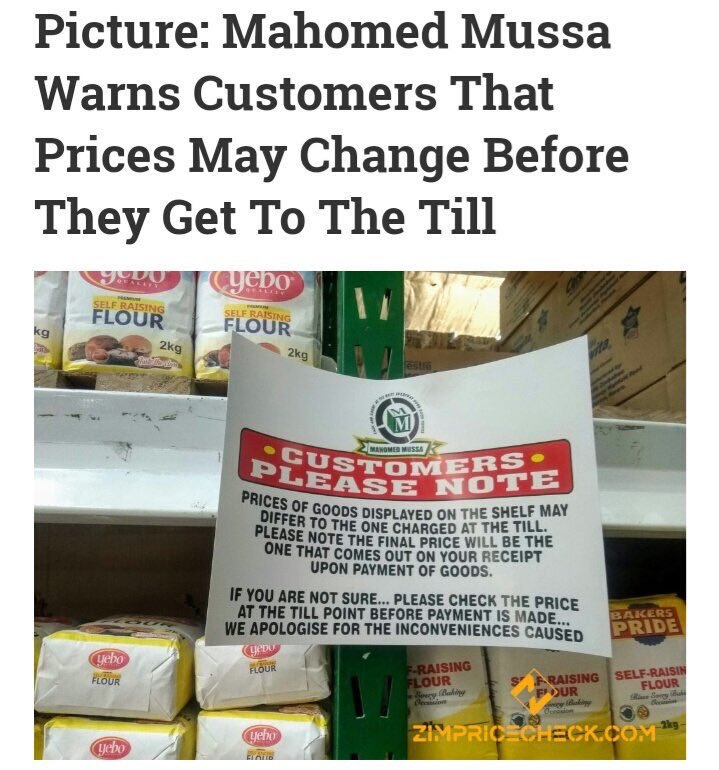 ---
Quick NetOne, Telecel, Africom, And Econet Airtime Recharge
If anything goes wrong, click here to enter your query.