Havard University media has reportedly said that first lady, Auxillia Mnangagwa was never appointed the honorary ambassador of the world-renowned academic institution.
The institution alleges that Havard-affiliated researchers at one of its hospitals had "an informal conversation with the First Lady of Zimbabwe about cancer screening in Africa." It also says that Mrs Mnangagwa "has not been named an ambassador at the Havard University". See part of the statement below.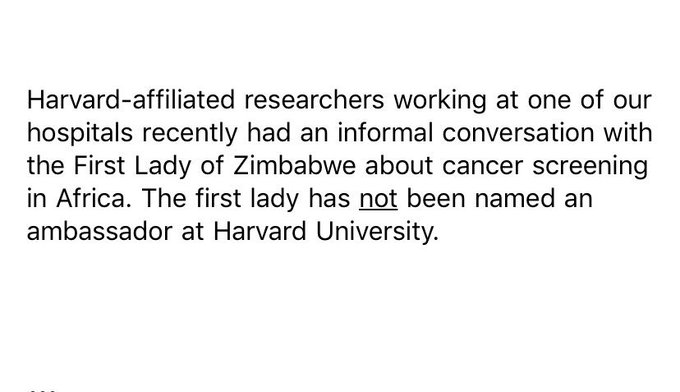 - - - Buy NetOne, Telecel Airtime on WhatsApp using EcoCash.
Send the word Airtime to +263 714 815 229
No extra charges. - - -
Meanwhile, Jeffrey Smith, founding Director at Vanguard Africa who also signed a letter to force the academic institution to rescind the first lady's honorary ambassadorship says that the institution was now backtracking.
He said when they wrote the letter, they had confirmed that indeed the institution had made Mrs Mnangagwa their ambassador. Posting on Twitter, Smith said:
They are backtracking, very clearly. The reference to First Lady Mnangagwa as an 'honorary ambassador' on their website, plus the corresponding tweet, have been deleted in the last few hours. Now we await the public statement, admitting this grave mistake. cc: @thecrimson
See below Havard University's statement in which it awarded the honorary ambassadorship to Mrs Mnangagwa.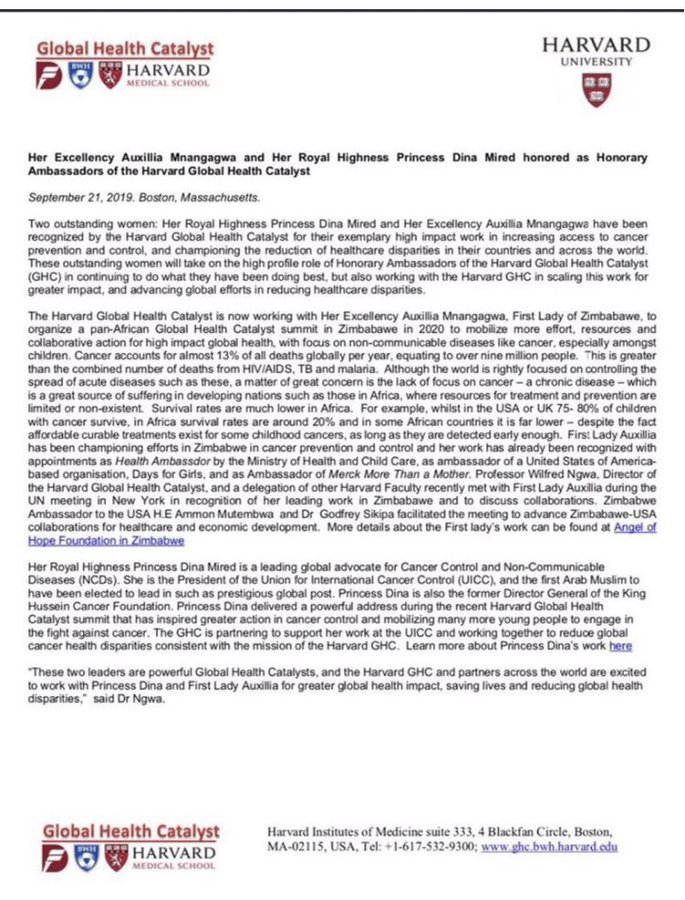 More: Hopewell Chin'ono