Zim Fact has debunked social media claims that local businessman, Kuda Tagwirei, who is linked to Sakunda Holdings, one of the companies which were last week flagged for money laundering by the Central Bank, travelled to New York with President Emmerson Mnangagwa.
A photo of President Mnangagwa and Tagwirei that have been circulated on social media purported to "prove" that the two are both in New York was actually taken on September 4 during the World Economic Forum Summit in Cape Town, South Africa during a dinner hosted by Sakunda, according to Zim Fact. See the pictures below: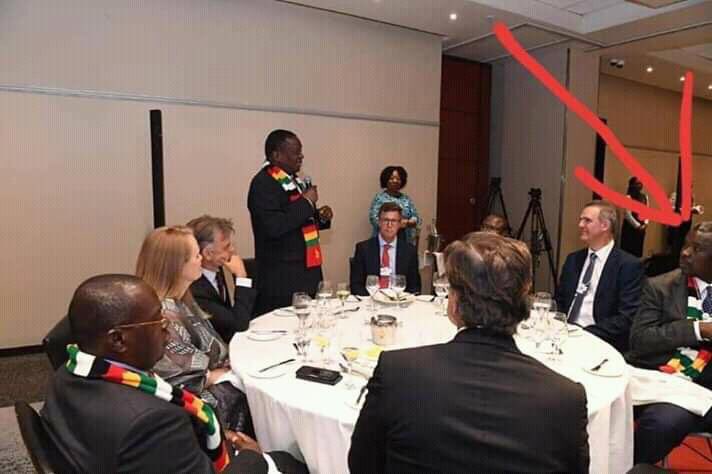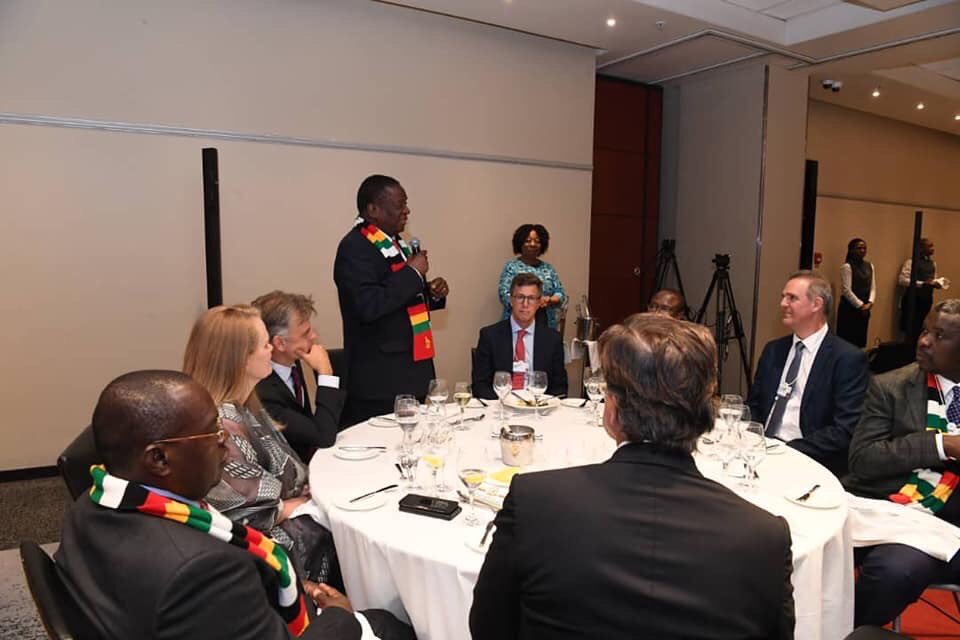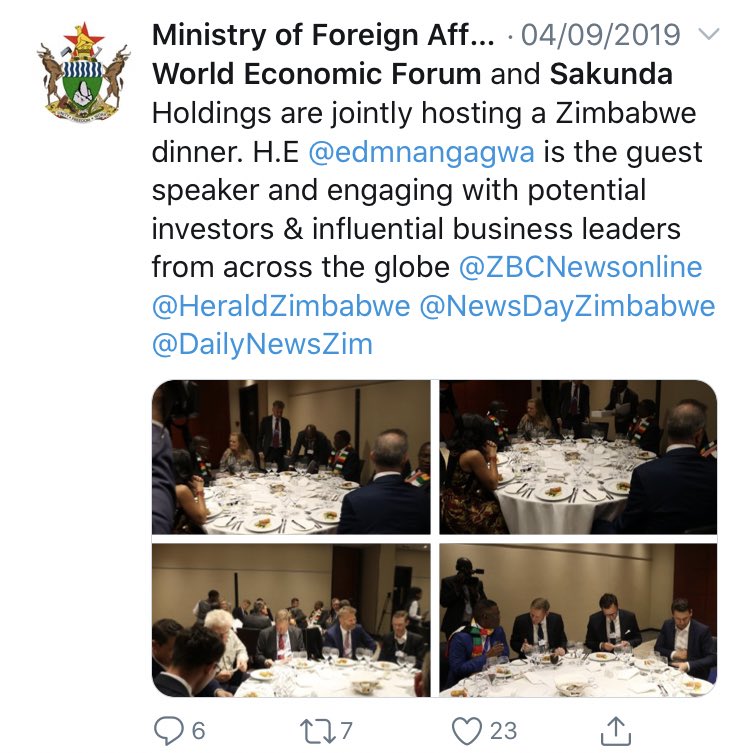 ---
Quick NetOne, Telecel, Africom, And Econet Airtime Recharge
If anything goes wrong, click here to enter your query.