Ever since its introduction on 20 February 2019, the RTGS Dollar has weakened 82% officially according to Bloomberg. When the RTGS $ was introduced a day before the Robert Mugabe holiday, it was trading at $2.5 against the USD, it has since curved to about $ 13.85 (as of today) and around $17 on the parallel markets according to sites that track black market rates. These stats show that officially the RTGS weakened a whopping 82% since its birth exactly 7 months ago.
Apart from Argentina, whose Peso is also going through a serious depreciation due to hyperinflation, The RTGS Dollar is performing badly according to the article.
The graph below shows the parallel market and the official exchange rate for the RTGS Dollar against the US Dollar since its introduction in February 2019.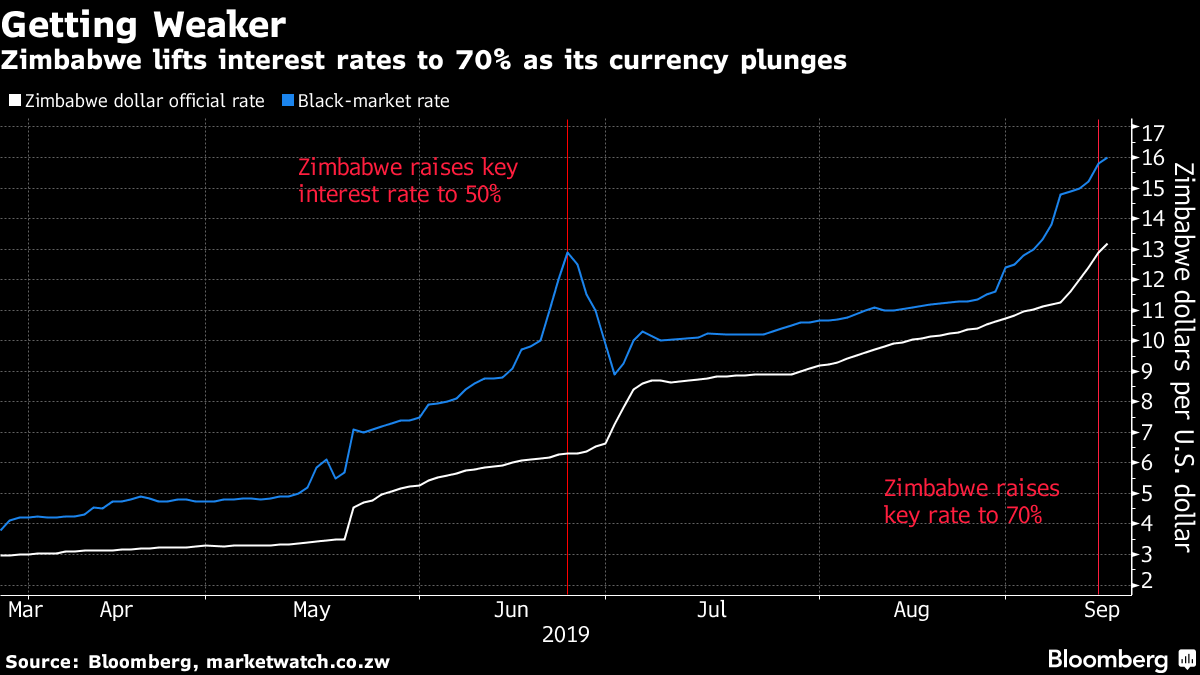 More: Bloomberg