Several roads in Harare will be closed for the State funeral of the late former President Robert Gabriel Mugabe. In a statement, the Ministry of Information, Publicity and Broadcasting Services said:
The public is advised that the following roads will be closed on 14 September 2019 for the State Funeral of the Late Former President Robert Gabriel Mugabe.

ROADS TO BE CLOSED ON 14 SEPTEMBER 2019 FOR THE STATE FUNERAL OF LATE FORMER PRESIDENT CDE R.G MUGABE.

1. SIMON MUZENDA: Form Corner Jason Moyo to Corner Tongogara and S.V. Muzenda

2. Entire Tongogara up to Harare Drive.

3. SAM NUJOMA: From Nelson Mandela to Tongogara.

4. ROTTEN ROW: From Coventry to Tongogara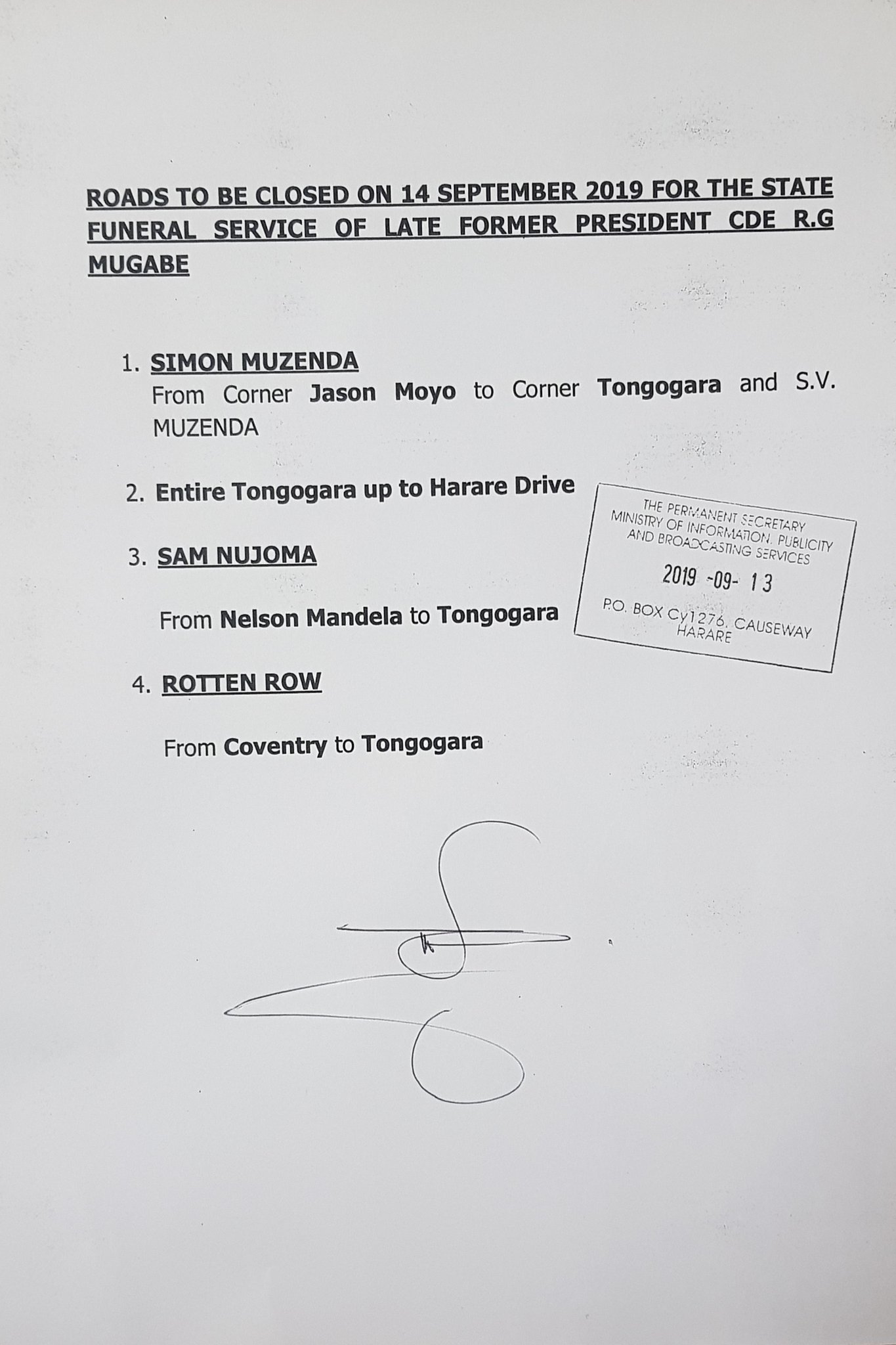 ---
Quick NetOne, Telecel, Africom, And Econet Airtime Recharge
If anything goes wrong, click here to enter your query.