Bustop TV satirist, Samantha Kureya, who is popularly known as Gonyeti, was abducted by masked gunmen from her family home in Mufakose last month.
Her captors forced her to strip n_aked and roll in a puddle of raw sewage in Crowborough while they severely assaulted her. The assailants told her that the assault had to do with a skit on civil servants that she had done a few days before the attack.
Gonyeti was left with an injury on her left leg that demobilised her for several days.
Get well soon sister Gonyeti. I am glad to see that you are back on your feet. We missed your great humour, which we took for granted that it would be delivered daily! Hopefully @KirstyCoventry will one day regain her voice & courage to speak against brutality of artists! pic.twitter.com/XJ815rCp3S

— Hopewell Chin'ono (@daddyhope) September 10, 2019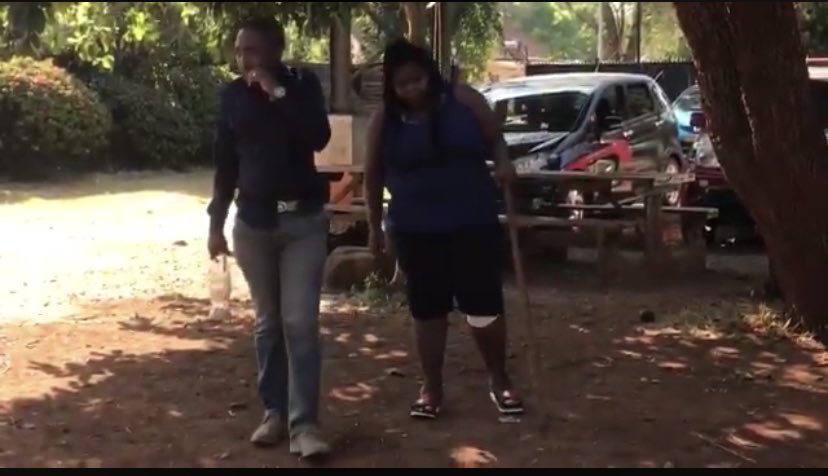 ---
Quick NetOne, Telecel, Africom, And Econet Airtime Recharge
If anything goes wrong, click here to enter your query.