The Apostolic Faith Mission in Zimbabwe faction led by Reverend Cossam Chiyanga has appealed the High Court Ruling at the Supreme Court. The High Court had ruled in favour of Aspher Madziyire led group on the 4th of this month. The Court observed that ruled that Bishop Aspher Madziyire is the legitimate head of the Apostolic Faith Mission (AFM) Church contrary to what Rev Chiangwa's side was alleging.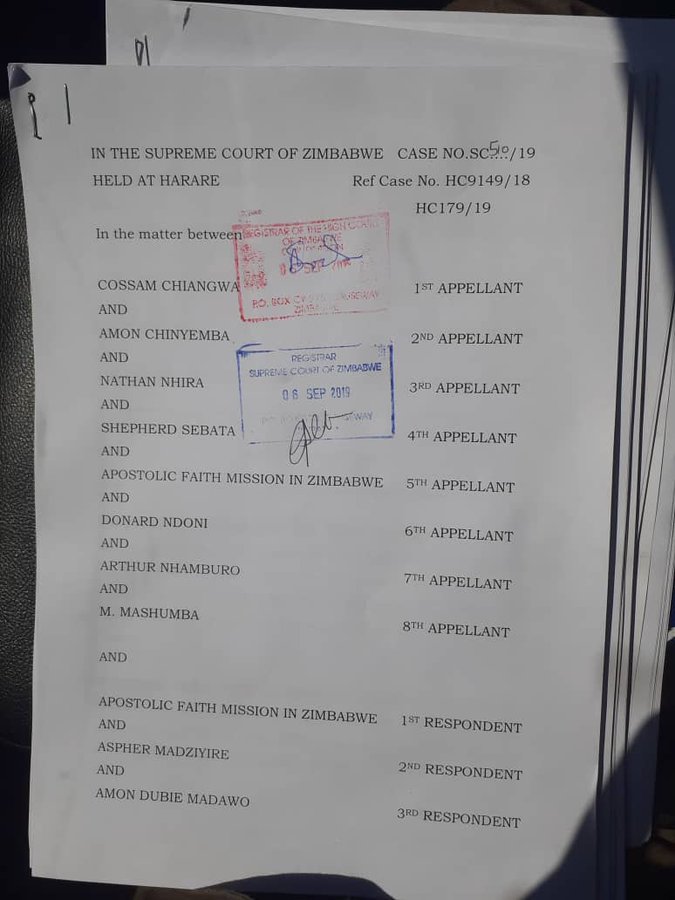 ---
Quick NetOne, Telecel, Africom, And Econet Airtime Recharge
If anything goes wrong, click here to enter your query.